| | |
| --- | --- |
| | |
Test Drives

30 Nov 09 13:50
SSangyong STAVIC Super-Sized Korean MPV
John K. Lindgren
| | | |
| --- | --- | --- |
| | | |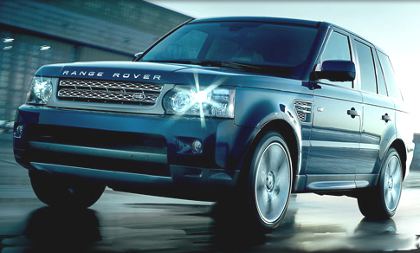 Range Rover ... the ultimate driving experience in the world's most capable all-terrain vehicles. Join us for an experience you'll never forget...

Visit Land Rover


Remember the Korean cars in Bangkok before the 1997 Asian economic "Tom Yam Kung crisis" the Daewoo, the Hyundai, the KIA and the Ssanyong?

The new Koreans were affordable and compact city cars, including a monster SUV, one of the first Sport Utility Vehicles in Thailand: Ssanyong Musso with a big Mercedes Benz engine. The logo motif was a rhinoceros. Musso, four wheel drive, the rhino. A robust, heavy duty looking vehicle with off road capabilities.



After the economic bubble burst Daewoo vanished from the Thai shores, and today three South Korean auto brands are available: KIA, the Hyundai making a strong comeback and Ssangyong.

The name Ssangyong means "twin dragons"; the initial S was doubled to correspond to the duality of the name. Currently, the Ssangyong model line-up in Thailand consists of the Actyon, the Kyron, the Rexton, and the Stavic all imported vehicles or CBU's (completely built up in motoring babble).

The demo unit provided for www.CarSanook.com was the silver metallic Ssangyong Stavic, an imported premium super-sized MPV (Multi Purpose Vehicle) or "people carrier" measuring an impressive 5.1 meters and powered by a German silky smooth but torque loaded Mercedes Benz five cylinder 2.7 liter Diesel motor.



Design The looks, or the body design of Stavic, maybe unorthodox and funky to some people but unique and stylish to others. Ssangyong, Korea's fourth largest automaker, calls it Neo-Fusion design! Responsible for styling was Ken Greenley, former head of the automotive design course at the Royal College of Art in London.


Stavic's interior reveals an impressive passenger carrying capacity. Laid out like a miniature tour bus. There are four rows, three options: the 7- 9- or 11 passenger seating can be made available depending on the folding.

For longer journeys the 7-seater is the best option, as it offers room for luggage as well. The cabin is luxuriously appointed in porous high grade beige or grey leather, plush carpets, a mix of wood and alloy panels plus all the essential elements: CD-case, sunglasses holder, one-touch pop-out cup holders, power outlets, front and rear grab handles. And a 180 degrees swivel seat in the second row. To cool you there are separate air vents with individual controls for the second and third row passengers.



On-board entertainment consists Ssangyong premium audio video package with a one-touch CD/DVD Player, MP3 tuner, with front and rear monitors (which automatically cuts as soon as the car starts moving). The DVD screen is also connected to a reverse parking camera. Handy when backing up into tight and dark spaces.

All audio and video controls are steering-wheel mounted. Other cool features include a power sun roof or moon-roof as we prefer to call it in here the tropics. And a fuel saving cruise control. For those long highway trips.

Engine Room
Under the bonnet, lurks a gray, black matte, state-of-the-art quiet and powerful Mercedes Benz 2.7 liter motor pumping out 165 horse power and mated to a silky smooth a 5-speed MB automatic box with a T-tronic (manual shift option, the same as in a Porsche 911 Turbo).

The engine performance was confirmed during a brief high-speed test when we managed to hit the 195 km/hour mark on the speedometer.


On the Road
Overtaking cars on the highway was safe and effortless, thanks to the mighty Mercedes Benz powerplant. Stavic's thirst for fuel was approximately 9-10 kilometer per liter during our test drive.

Our demo wagon came with the whole safety package: drivers and passenger airbags and front electronic brake force distribution (EDB), ABS and traction control system (TCS). Plus double wishbone suspension in front for enhanced balance and and a more comfortable drive.

Value for money
Since the Stavic carries up to 11 passengers, the import tax is only 40 percent while other 7-seater MPVs face 80 percent import duty plus excise duty. That's why the Benz and the Volkswagen vans are priced over three million THB but the Stavic a SV270 Standard sells at 1,590,000 THB.

Our road test was conducted along the Bangkok - Chiang Mai north bound motorway , also known as Thailand Route 1.And a spin around Bangkok.



Stavic's independent 4-wheel suspension and the smooth Teutonic Diesel propulsion worked wonders. And from the kids: no more are we there yet! The DVD player played on without any interruptions. No jumps. Crystal clear picture and stereo sound as we watched Disney's Ratatouille and Surf's Up animations movies. Driver and passengers were all happy campers on arrival at the green hills of Klong Lan National Park in Kampheng Phet Province.


Conclusion
Stavic is a shining star powered by another star the Stuttgart three-pointed Mercedes the 2.7 liter 5-cylinder common rail Diesel. A comfortable seven-seater for the extended family traveling long distance, or a perfect fleet van for luxury (boutique) hotels or resorts.

Front Page

Printer-friendly version

Mail to friend