| | |
| --- | --- |
| | |
Test Drives

20 Apr 09 19:35
Mitsubishi Triton Plus Pickup Truck for All Seasons
CarSanook.com
John K. Lindgren
| | | |
| --- | --- | --- |
| | | |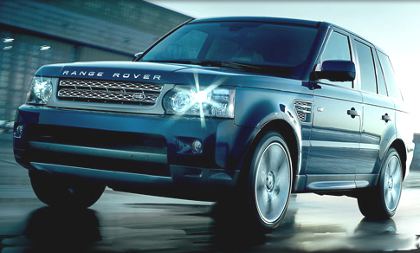 Range Rover ... the ultimate driving experience in the world's most capable all-terrain vehicles. Join us for an experience you'll never forget...

Visit Land Rover

Mitsubishi Triton (Triton according to ancient Greek was a sea god, son of Poseidon portrayed as having the trunk of a man and the tail of a fish) is a commercial vehicle cutting a totally new design language among all the other pick-ups rolling on Thai tarmac in Bangkok and in the provinces.


Styling
The big front almost looks like a fist. The Triton has an aggressive stance with bulging wheel arches, rounded, smooth, muscular flowing lines; big triangular brake lights all carry the new curvaceous styling concept. Aerodynamically, too the Triton has a low 0.32 drag coefficient, less drag, less fuel (more money in the bank) and good looks included.



Interior insighs
Step inside and be impressed - LCD deep blue racing styled instrument dials, compass, altimeter and on-board computer showing the estimated driving range.

The www.CarSanook.com demo unit came with a spacious steel grey cab and a firm fabric upholstery. Adding a CD and MP3 to the usual AM/FM radio in a flat-bed pick-up truck is unexpected luxury.

Mitsu's new Triton Plus represents the new generation of one tonne pick-up trucks with passenger car de-luxe interiors - plus high tech, high torque common rail kick-ass Diesel engines.

Our Triton Plus was the 4x4 2.5 GLS version with manual transmission (stick-shift), carrying a sticker price of 768.000 plus THB.


On the road
After firing up the 2.5 liter, 140 horse power engine and stepping on it I felt a slight tickling sensation down the spine when the turbocharger kicked in. This is what the Americans call: supercharger. Fuel consumption without too much kick-down is 10-11 kilometer per litre. Highway 13-14 km/liter. Diesel fuel economy. The view from the cockpit is high and commanding with 205 mm ground clearance. So overtaking, passing with the Triton is a piece of cake. On the Bagna Trat elevated express way and on the bumpy 10-wheel container truck chock-a-block Chonburi motorway (by-pass) the passengers were happy including mother in law who usually enjoys test drives in luxury Teutonic imported sedans. Beyond Trat near the Cambodian frontier a bit of low gear mud crawling and off-road exercises at a big water reservoir, construction site with steep slopes and swollen 4WD tracks.

Verdict
The metallic grey Triton Plus passed test with flying colors. Mother-in-law did not join the off-road experience. Factory owners, industrial estate operators here is an option if you want to up-grade your old fleet of pick-ups or maybe you want to switch from you dinky saloon and look macho in a 4x4 truck named Triton by MITSUBISHI. And how much was the price again? 768.000 THB.

Front Page

Printer-friendly version

Mail to friend