| | |
| --- | --- |
| | |
Test Drives

13 Dec 09 15:09
Honda FREED Test Drive to Hua-Hin,
John K. Lindgren
| | | |
| --- | --- | --- |
| | | |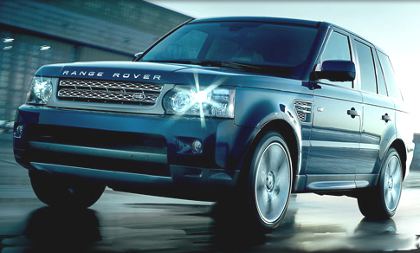 Range Rover ... the ultimate driving experience in the world's most capable all-terrain vehicles. Join us for an experience you'll never forget...

Visit Land Rover

This was the perfect test drive. Glorious post monsoon weather, the rains were gone, the weather was dry. Above us steel blue skies, cumulus clouds. Bright strong sun. Temperature 29 Centigrade.

The Bangkok grey, jagged skyline was smiling. Sukhothai Hotel, what perfect meeting point for the motoring hacks at midday (12:00) the prestigious, Sukhothai property understated high luxury in the center of Bangkok CBD next to the Deutsche Bootschaft, German Embassy and the multinational banks.
 
This is the only (posh) hotel in Bangkok sans parking validation – you just drive straight down the slope to the spic and span subterranean parking lot.Beside the entrance in the manicured, quiet garden wing a  HONDA FREED banner  welcomed a select group of Thai motoring media.And out side six shining Honda Freed demo units in Silver Alabaster, Metal Polished Grey, Crystal Black, and White Brilliant prepared for the test drive.

After a delectable international and Thai buffet lunch Honda's PR team Khun Poenn, Khun Bigg, Khun Nawaporn gave us a brief power point presentation on the new FREED – a "MUV" multi utility vehicle as they call it. And we were all eager to hit the tarmac - en route for Hua Hin seaside resort in Prachhuab Khirikhan province 190 kilometers from south of Bangkok.  
  
Honda's chosen name Freed is based on freedom and space provide by the flat floor and the sliding doors (easy in & out in tight urban daily parking situations)
FREED is a roomy seven with a walk-through layout meaning you can move front-to-back very easily on a low completely flat floor. This new Honda minivan measures 4,2 meter length and a width of 1,6 meter and a height 1,7 meter which makes it a compact vehicle.

Honda claims to have 670 liters of cargo space with the third row seat is folded up thanks to the Freed's low-and flat-floor design enough to fit four full-size golf bags, or three large suitcases or a mid-sized bicycle (without having to remove the seat, tires and handlebars) Or for a young family a baby carriage (unfolded).
In Honda FREED's engine rooms a 1.5L i-VTEC mated to a 5-speed automatic, the same engine as in the five door hatch back Honda Jazz 1.5S. In some global markets known as Honda FIT.

The all-new Freed incorporates a striking design. It uniquely combines a 'triangle' (giving it a stylish and dynamic front) and 'square' offering ample interior space. 
Yeah, there was there was plenty of cabin space for the three of us plus luggage: Mr Carsanook, Khun Supat and Khun Apichai. I was enjoying the captain's seat in the second row with armrest and adequate lumbar support. The air conditioning, the smooth double wishbone suspension ride made it into a mobile comfort zone.

First heavy stop'n'go city traffic. Then up on the express way (THB 45 toll fee). And it was smooth cruisin' with the Bangkok skyscrapers behind us. Across the landmark high rise Rama IX bridge with freighters moored below on the grey brown Chao Phraya river. Halfway to our destination we switched drivers. Now, Khun Supat at the wheel revving the engine and testing the gears and taking metal notes for his Motormart Magazine.

The Freed features unique automated (electric)sliding rear doors on both sides, opening up to 600 mm in width. The wide entry allows occupants to board and disembark easily including small children or elderly seniors. Getting in and out of the vehicle can be easily achieved in just one step since the height is only 410 mm from the ground.

The Honda Freed S version, which comes with a 5-speed automatic transmission, Grade Logic Control, Direct Control and Shift Hold Control, ABS brakes, McPherson strut and H-shape torsion beam, is priced at THB. 894,500. The Honda Freed E version comes with special features including sliding rear doors with remote control, and electronic side mirror. It is priced at THB. 974,500. Followed by the Honda Freed E Sport version, with its additional sporty design grill and spoiler, is priced at THB.1,014,500.

Finaly, the top-of-the-line Honda Freed E Navi Sport version, with its navigation system, DVD players, rear camera, sporty grill, and spoiler, is priced at THB. 1,074,500.

As we arrived at our destination the Best Detail aka The Three Monkies resort with the concierge in golf cars waiting to take our luggage to the al fresco reception area. Check-in. Our pool side villa in chic boutique resort design was tastefull.
yet compact. Almost like the Honda Freed.

Like most things clever and Japanese – this is a clever people mover. The Japanese advertising campaign and TV commercials feature Sean Lennon, son of the late Beatle
John Lennon. The song Freed written by Sean Lennon - very clever indeed.



Front Page

Printer-friendly version

Mail to friend