| | |
| --- | --- |
| | |
Sanook

24 Jun 09 18:21
Pop rock songs about cars & driving
| | | |
| --- | --- | --- |
| | | |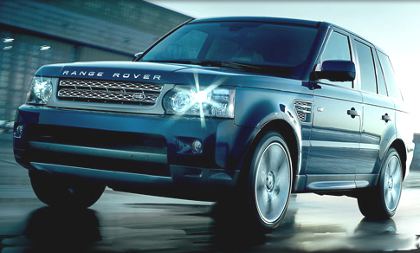 Range Rover ... the ultimate driving experience in the world's most capable all-terrain vehicles. Join us for an experience you'll never forget...

Visit Land Rover

Ever since the car radio was invented in the 1930s (the Motorola brand from "motor" (motorcar) + "ola" (sound) in-car entertainment was born and the car radio and record player became almost as important as the upholstry.

Since cars and driving are so important in life.(Remember "VOLVO for Life").What about in-car entertainment? First came the car radio, invented in 1930 called the "Motorola."

Goodbye (good riddance) eight-tracks, cassette tapes and CD's. Today it's is MP3, iPod and USB with 500,000 hours of uninterrupted music in store

Here some "driving music" classics to down load.

This is not a top ten list and the songs are not in chronological order.



Red Barchetta, by Rush (1981)

"My uncle has a country place that no one knows about
He says it used to be a farm before the Motor Law
And on Sundays I elude the Eyes and hop the Turbine Freight
To far outside the wire where my white-haired uncle waits

Jump to the ground as the Turbo slows to cross the borderline
Run like the wind as excitement shivers up and down my spine
Down in his barn, my uncle preserved for me an old machine
For fifty-odd years, to keep it as new has been his dearest dream

I strip away the old debris that hides a shining car
A brilliant red Barchetta from a better vanished time
I fire up the willing engine responding with a roar
Tires spitting gravel, I commit my weekly crime"

Wind in my hair
Shifting and drifting
Mechanical music
Adrenaline surge"


Though never released as a single, this personal top ten of songs about cars and driving is one of Rush's most popular tunes.

It's based on the futuristic short story by writer Richard Foster called A Nice Morning Drive. The Fiat Barchetta (pronounced "bar-KET-ta") is a roadster produced by the Italian manufacturer Fiat from 1995 to 2005 (though production was paused between May 2002 and 2004). "Barchetta" in Italian means 'little boat'.



Pink Cadillac, by Natalie Cole (1988)

"Now some folks say it's too big and uses too much gas
Some folks say it's too old and that it goes too fast
But my love is bigger than a Honda, it's bigger than a Subaru
Hey man there's only one thing and one car that will do
Anyway we don't have to drive it honey, we can park it out in back
And have a party in your pink Cadillac.

"Pink Cadillac" is a 1984 humorous rockabilly song by Bruce Springsteen. It is most known as a Top 10 hit single in 1988, recorded in R&B fashion by Natalie Cole.



Cars, by Gary Numan (1980)

"Here in my car
I feel safest of all
I can lock all my doors
It's the only way to live
In cars"

Here in my car
I can only receive
I can listen to you
It keeps me stable for days
In cars".

In this typical 80s track "Cars" Numan's signature style combines gloomy themes of depersonalisation and alienation accompanied by energetic synthesizer work.

An incident of road rage against Gary Numan in London inspired this new wave pop song about the feeling of safety in one's car. This song about cars broke the Top Ten charts in 1980. Listen to the synthesizer on the youtube and read the lyrics - simultanously.



Drive, by The Cars (1984)

"Who's gonna tell you when
It's too late
Who's gonna tell you things
Aren't so great
You can't go on
Thinking nothing's wrong

Who's gonna drive you home tonight
Who's gonna pick you up
When you fall
Who's gonna hang it up
When you call"


The song "Drive" by the "Cars" was not a marketing ploy! it was a coincidence.
This is a melancholic songs where driving is more about "driving" as symbole. "In addition, "Who's gonna drive you home tonight?" was famously used as part of the Live Aid concert in 1985, as the background music to a montage of clips showing poverty-stricken Africa.



Drive My Car, by The Beatles (1966)

"Asked a girl what she wanted to be
She said baby, can't you see
I wanna be famous, a star on the screen
But you can do something in between
Baby you can drive my car
Yes i'm gonna be a star
Baby you can drive my car
And baby i love you"

"Drive My Car" is a song written by Paul McCartney, with lyrical contributions by John Lennon and first released by The Beatles on the UK version of the 1965 album Rubber Soul; it also appeared in the US on the Yesterday and Today collection. The upbeat, lighthearted "Drive My Car" was used as the opening track for both albums.
"Drive My Car" was recorded at Abbey Road Studios on 13 October 1965 in the Beatles' first recording session to extend past midnight.[



Greased Lightnin', by John Travolta (1978)

"Why this car is automatic
It's systematic
It's hydromatic
Why it's a grease lightning (Grease lightning)
We'll get some overhead lifters and four barrel quads
oh yeah
(Keep talking whoa keep talking)
Fuel injection cutoffs and chrome plated rods oh yeah
(I'll get the money, i'll kill to get the money)
With the four speed on the floor they'll be waiting at the door"

The soundtrack of the romantic '78 movie Grease about Danny and his cohorts sing about their dream car which'll be super fast and help them score with the young women.



I Cant' Drive 55, by Sammy Hagar (1984)

"One foot on the brake and
one on the gas, hey!
Well, there's too much
traffic, I can't pass, no!
So I tried my best illegal move
Well, baby, black and white
come and touched my groove
again! Gonna write me up a 125
Post my face wanted dead or alive
Take my license, all that jive
I can't drive 55! Oh No!
Uh!"


Samuel Roy "Sammy" Hagar (born October 13, 1947), known as "The Red Rocker", is an American rock guitarist, singer, composer and solo artist of Lebanese, Irish and Italian descent.



Little Deuce Coupe, by The Beach Boys (1963)

You dont know what I got
Little deuce coupe
You dont know what I got

Well Im not braggin babe so dont put me down
But Ive got the fastest set of wheels in town
When something comes up to me he dont even try
Cause if I had a set of wings man I know she could fly
Shes my little deuce coupe
You dont know what I got
(my little deuce coupe)
(you dont know what I got)"


Little Deuce Coupe is The Beach Boys' fourth album, and third overall LP release in 1963. This song about cars and driving is a loving tribute to modified and fast 1932 Ford Model coupe.

Front Page

Printer-friendly version

Mail to friend