| | |
| --- | --- |
| | |
Sanook

24 Jun 09 17:36
The Amazing Automotive Industry
| | | |
| --- | --- | --- |
| | | |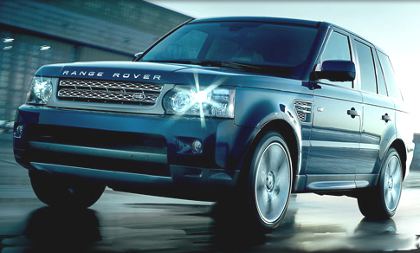 Range Rover ... the ultimate driving experience in the world's most capable all-terrain vehicles. Join us for an experience you'll never forget...

Visit Land Rover

The automobile was invented in 1886. The used car lot (second hand) market (of 17 cars) was "invented" in 1897.

In 1924 a new Ford cost 265 USD.

The first Rolls-Royce sold for 600 USD, in 1906. Today they sell for more than 200,000 USD.

Whale oil was used in automobile transmission fluids as late as 1973.

The average car has 15,000 parts.

No matter how cold it gets, gasoline won't freeze. When the temperature drops below
-118 degrees Celsius, it turns gummy.

Toughest car ever; 1957 Mercedes-Benz 180D racked up 1 906 879.52 kilometers
in 21 years.

When used to make ethyl alcohol, an acre of poattoes will produce enough fuel to fill 25 vehicles.

It takes six months to build a Rolls-Royce and 13 hours to build a Toyota.

Goodyear once made a tire entirely out of corn.

The average 1995 luxury car had more than a mile of wiring.

The tubeless auto tire was invented by a man named Frank Herzegh. He made one dollar for it.

The first reported car theft in America took place in St. Louis, Missouri in 1905.

It takes about 9,4 liter of oil to make a car tire.

The right rear tire on your car will wear out before the other three will.

More Americans have died in car accidents than have died in all U.S. wars.

Forty one percent of people ages 18 to 24 wear seat belts. Only 18 percent of people over age 65 do.

It your car is more than 12,8 meters, you can't drive it on U.S. public roads.

First American car race: Chigaco in 1895. Average speed 12 km/h.

Divide the U.S. population by two - that;s how many cars there are in America.

Chance that a driver will swerve out of their lane of traffic while talking on a cell phone: 7 percent.

In 1920 Detroit became the first city in the United States to install a stoplight.

Busiest stretch of highway in the United States: New York's George Washington Bridge.

The average car in Japan is driven 7,000 kilometers per year. In the United States
it's 15,200 kilometers per year.

Sport-utility vehicle (SUV) drivers are twice likely to talk to a mobele phone as drivers of other kinds of cars.

According to one study, 85 percent of parents use child car-safety seats incorrectly.

There are more fatal traffic accidents in July than during any other month.

More road rage incidents occur on Friday between 16:00 and 18:00 than at any other time.


Buckle up & Bon Voyage!

Front Page

Printer-friendly version

Mail to friend