| | |
| --- | --- |
| | |
Press Releases

31 May 10 13:22
Vehicle output increase 96 % in April
Tony Pugliese
| | | |
| --- | --- | --- |
| | | |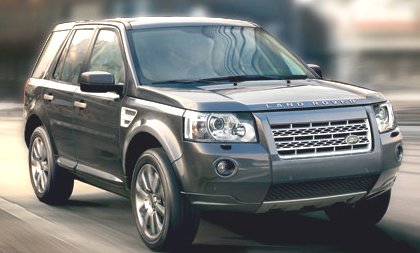 Land Rover ... the classic name in cars for the extraordinary driver...

Visit Land Rover

Inspite of the recent political turbulence the Kingdom of Thaland is manufacturing cars, trucks and pick ups trucks like never before.

Thai vehicle production rose by a staggering 96% year-on-year to 105,044 units in April, according to data released by the Federation of Thai Industries. Output was driven by a sharp rise in export demand and to a lesser extent by recovering domestic demand.

Compared with the 151,104 units produced in March, output was more than 30% lower, however.

Exports in April rose by 127% to 60,214 units, compared with depressed year-earlier levels of 26,526 units, with exports to Middle-Eastern markets particularly strong.

Cumulative production for the January-April period was 93% higher at 487,973 units.

The value of automotive exports, including built up vehicles, engines and components, rose by 76 % to THB 38.15 billion (USD 1.174 billion) during the four-month period.

Remember when Thailand used to be called the Detroit of Asia.

Front Page

Printer-friendly version

Mail to friend