| | |
| --- | --- |
| | |
Press Releases

31 Mar 11 00:54
GM's Colorado Show Truck Heralded @ Bangkok International Motor Show 2011
| | | |
| --- | --- | --- |
| | | |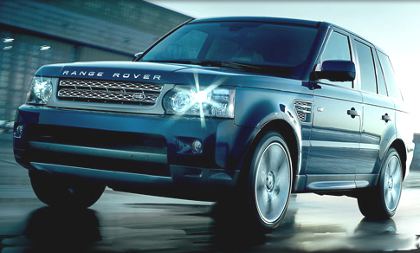 Range Rover ... the ultimate driving experience in the world's most capable all-terrain vehicles. Join us for an experience you'll never forget...

Visit Land Rover

The spectacular "Chevy" stand heralded Chevrolet's next generation global pick up truck under the concept "Colorado Show Truck". Executives of GM said Thailand was chosen to stage the global debut of the Colorado Show Truck, as the country is home to the world's largest mid-sized pickup market. Although the next generation Colorado is still labeled as a concept vehicle, a prototype, Chevrolet Sales Thailand has confirmed that the next-generation pickup will hit Thai GM showrooms later this year.






The "new Colorado" is powered by a 2.8-liter turbodiesel engine and comes with all-wheel drive, which also gives it a taller stance. The extended-cab truck sports the same dual-port grille that's become a signature of Chevrolet's design language. The truck rides on fat 20-inch aluminum wheels fitted with off-road tires and its exterior features details such as LED turn-signals in the rear-view mirrors, Pepperdust Metallic paint with aluminum details in the dashboard, projector-style headlamps with LED accents, and LED tail-lamps.
GM vice president of global design Ed Welburn says that "its broad-shoulders proportions are derived from nearly a century of Chevrolet truck heritage."






The interior is lightyears from the old tired pick up truck (commercial vehicle) cockpit. It features a dual-cockpit instrument panel that flows into the doors that's highlighted by motorcycle-inspired, three-dimensional gauges in the instrument panel. Other interior details include contrasting trim, chrome accents, and soft-touch materials. There storage compartments are plentiful throughout the cabin, including a covered center console and dual glovebox. The truck is also equipped with dual-zone climate control and a seven-inch LCD display in the center stack.




General Motors Thailand is on a roll with a GM plant in Rayong, the Eastern seaboard in seven years since in started selling pick up truck in Thailand it is now an important player in the one ton pick up truck market which makes up more than 40 percent of the overall vehicle market in the Kingdom. "Drove my Chevy to the levy but the levy was dry..."

Front Page

Printer-friendly version

Mail to friend