| | |
| --- | --- |
| | |
| | | |
| --- | --- | --- |
| | | |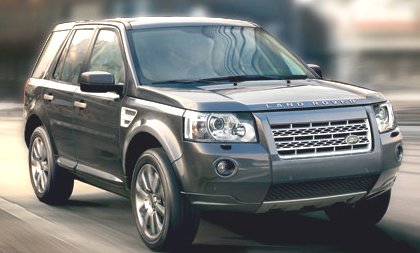 Land Rover ... the classic name in cars for the extraordinary driver...

Visit Land Rover

BUDAPEST — Bit by bit, Lewis Hamilton, the reigning world champion, has crawled back after a bad start to the season in a sluggish McLaren Mercedes.

Inch by inch at the Hungarian Grand Prix outside Budapest on Sunday, Hamilton whittled his way into the lead of the race and into the distance to take his first victory of the season after 10 races.

"It's an incredible feeling to be back here after what feels like such a long time away, and it was such a struggle with me and my team," Hamilton said. "Undoubtedly, we've caught up quite a bit, but we never really thought we had the pace to win. But the car felt fantastic."

It was Hamilton's 10th career victory, his first since the Chinese Grand Prix last fall and his second in Budapest, where he won in 2007. Hamilton was classified no higher than fourth at the previous races this season after the team had failed to produce a good car with the sweeping new technical regulations. "We have made some serious improvements to the car," Hamilton said. "Even though we had fantastic pace today it could have gone either way. But everything just fell into place for us today." Kimi Räikkönen finished in second in his Ferrari, 11.5 seconds behind Hamilton. Mark Webber, who won the German Grand Prix two weeks ago, finished third in a Red Bull and moved into second position in the drivers' series..

Jenson Button, who finished only seventh in his Brawn, leads the championship with 70 points. Webber is second with 51.5, while his teammate, Sebastian Vettel, who failed to finish the race, is in third with 47 points. Hamilton is eighth, with 19 points.

It was a pretty difficult day for us, but all in all for me I am happy to get the result we did," Webber said. "We're still up there and haven't been blown away by any means and we are still in the hunt." He was referring to the reappearance of last year's two leading teams, Ferrari and McLaren, on the victory podium together. Moreover, it was the first time a car using the new energy-saving, power-boost technology known as KERS won a race.

"Both McLaren and Ferrari used the KERS system, which stores energy under braking that can be reused in short power bursts, and for Hamilton it proved decisive. The system provided a boost for fans, too, as Budapest is as known for having uninteresting races as it is difficult to pass on the narrow, dusty and twisting circuit.

The race began with Fernando Alonso, in a Renault, taking pole position for the first time since 2007. But his car was light on fuel and he would be the first to make a pit stop, after only 12 laps.

Alonso led the pack through the first corner, while behind him Hamilton shot up from fourth on the grid to second, thanks to his use of KERS. But he lost position to Webber as the two cars exited the first corner.




Hamilton and Webber fought an intense battle for second position until Hamilton passed the Australian on Lap 5. Hamilton then set about gaining ground on Alonso. The Spaniard made an early pit stop, after only 12 laps. He left the pits before his mechanic had finished changing his right front wheel, and before he had driven a full lap the wheel fell off the car and rolled down the side of the track .

It was a tense moment, following Saturday's accident involving Felipe Massa, the other Ferrari driver. Massa was struck in the head during qualifying by a spring that had come off another car. He was listed in stable condition on Sunday after surgery for a skull fracture, his Ferrari team said. The previous Sunday at a race in England, a Formula 2 driver, Henry Surtees, 18, had been struck in the head and killed by a stray wheel during a race.





Alonso made another pit stop a lap later and then retired from the race on the following lap, while Hamilton sped off in the lead.

Räkkönen started seventh and leapt to fourth by the first corner thanks to his KERS system. But he and Vettel collided and Vettel dropped to seventh from second on the grid and had to have his front wing changed. He later retired halfway through the race after the front left suspension of his car broke.

Hamilton advanced steadily, while his team performed two perfect pit stops for him, increasing his lead even more.

Webber and Raikkonen nearly collided in the pit lane on Lap 19, as Räikkönen passed Webber's pit area just as Webber began to drive out. Webber had failed to get off to a quick start after his mechanics serviced the car.

Meanwhile, Hamilton made two perfect pit stops, on Lap 20 and Lap 46, gaining time on his pursuers. "It has been a fantastic weekend for us," said a rejuvenated Hamilton. "We have to just keep pushing. I could race every day."


Hungarian GP: Lewis Hamilton, Vodafone McLaren Mercedes, winner, with his girlfriend Nicole Scherzinger.

Front Page

Printer-friendly version

Mail to friend