| | |
| --- | --- |
| | |
Press Releases

26 Jun 09 11:22
Toyota Japan sees two more hard years
Automotive News Europe
| | | |
| --- | --- | --- |
| | | |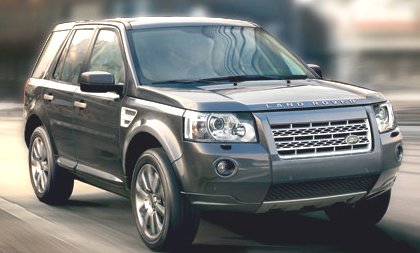 Land Rover ... the classic name in cars for the extraordinary driver...

Visit Land Rover

Automotive News Europe

The new head of Toyota Motor Corp. warned on Thursday the auto industry faces two years of tough times, as he outlined his strategy to make the company profitable again.

The world's biggest automaker aims to build more autonomous operations in North America and shift its focus toward marketing region-specific vehicle lineups, instead of providing a full lineup in every region, newly appointed President Akio Toyoda said at his first media conference as boss.

Most of Toyota's factories around the world are underused as the global recession has hammered car sales and forced two of the Detroit 3 into bankruptcy protection.

Facing a second straight year of record losses, Toyota aims to cut costs from its already lean operations so it can be profitable using just 70 percent of its factory capacity.

"We want to do everything possible to avoid a third consecutive year of losses," Toyoda told reporters.

Toyoda said European efforts would focus on hybrids.

The company's remodelled Prius hybrid, launched last month, has been a rare bright spot, receiving more than 180,000 orders in Japan.

Production has been limited to two plants so far, creating a bottleneck for delivery, while analysts say the fuel-sipping model could eat into sales of other more-profitable cars.

Similar promise

Toyoda has said he would aim to steer the company founded by his grandfather "back to basics." Toyoda's predecessor, Katsuaki Watanabe, make a similar promise when he took over the company in 2005 as its factories scrambled to meet soaring demand.

At the annual general meeting this week, Toyota promised shareholders to do better to recover from a 461 billion yen (USD 4.8 billion) operating loss.

For the year to March 2010, Toyota has forecast an even bigger loss, of 850 billion yen, although consensus forecasts put the loss at a much smaller 495 billion yen.

Unlike bankrupt U.S. rivals Chrysler and General Motors, Toyota has said it plans to ride out the downturn without closing any plants or slashing full-time jobs significantly until an eventual rebound in demand for cars.

Many industry executives have said recent sales trends in major markets such as the United States and Japan indicate that demand had hit bottom, but opinion is divided over when it would recover convincingly.

In the United States, Toyota's biggest and until recently most profitable market, its sales are down 38 percent in the year to date, slightly underperforming a 36 percent drop overall.

Data on Thursday showed Toyota's global production, including units small-car brand Daihatsu Motor Co. and truckmaker Hino Motors Ltd., fell 38 percent to 501,685 vehicles.

Market share in Japan fell 1.3 percentage points despite a mid-month launch of the Prius.

Front Page

Printer-friendly version

Mail to friend