| | |
| --- | --- |
| | |
Press Releases

25 Jun 10 15:23
FORD Expanding in Thailand with USD million 450 car factory.
FT
| | | |
| --- | --- | --- |
| | | |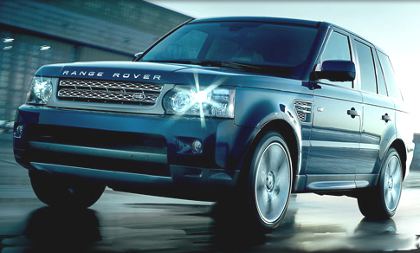 Range Rover ... the ultimate driving experience in the world's most capable all-terrain vehicles. Join us for an experience you'll never forget...

Visit Land Rover

The plant, which will be set up in the eastern province of Rayong, will make Ford Focus cars from 2012.

However, it will manufacture a wide range of vehicles in the future. The car plant will be 100 percent owned by Ford.

Thailand will play an important role in the company's aggressive expansion plans in the Asia Pacific and Africa, Ford's regional head of operations Joe Hinrichs said. Ford considers the proposed plant significant and looks forward to continued cooperation in Thailand, the company's president for the ASEAN region Peter Fleet said, adding that the auto industry is set to grow by over 40 percent during next seven years. The company had invested more than USD3 billion over last four years to drive the industry's growth, he informed.

The Thai government, is trying to attract foreign investors after political unrest in April May in which 90 people died.

Some 85 percent of the production will be exported: JD Power estimates that the mid-size car market in four of the biggest Association of South East Asian Nations economies - Thailand, Malaysia, Indonesia and the Philippines - will expand by almost 40 percent in the next five years.

Front Page

Printer-friendly version

Mail to friend