| | |
| --- | --- |
| | |
Press Releases

24 Jun 09 18:11
Volvo Au Naturel! Nordic light New trend in automotive wood decor
| | | |
| --- | --- | --- |
| | | |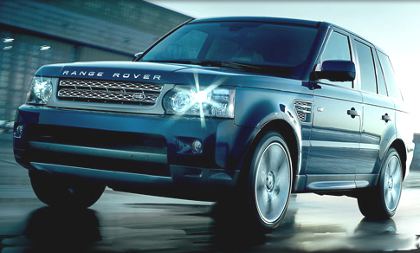 Range Rover ... the ultimate driving experience in the world's most capable all-terrain vehicles. Join us for an experience you'll never forget...

Visit Land Rover

Natural-looking interior wood decor is a growing trend. It sets the scene with an aura of authentic craftsmanship inside the car. Volvo Cars leads aesthetic developments in this field.

"Wood is an honest material and it generates a feeling of authenticity. It reinforces our image and our Scandinavian design heritage," says Anders Bergstrom, designer and trim specialist at Volvo Cars.

Wood has almost always been used as a decorative material in cars. For the most part, however, it has taken the form of dark, lacquered and treated varieties of wood such as walnut and mahogany which impart an air of exclusivity and luxury.

In recent years, however, Volvo has introduced new decors that show the wood just as it is. Today there are two "natural" wood decors, one called Nordic Light Oak and the other which is Modern Wood. Increasing numbers of customers are specifying these options.



Today's natural-wood trend with its yearning for the authentic does not apply only to the auto industry. Wood is making a comeback as a material for hi-tech gadgets such as TV sets and mobile phones.

Earlier this year saw the unveiling of the Volvo S60 Concept Car, a clear indicator of Volvo's future design direction. In that car, the upper part of the doors is made of genuine light birch wood, the same colour as the salt- and sun-bleached piers and driftwood that are such a characteristic feature of Scandinavia's coasts.
"I believe firmly in future development of even more Scandinavian flavour in the choice of wood in our cars.

Integrating wood decor in cars involves much more work and craftsmanship than working with most other materials.

"We cannot have wood whose grain pattern does not match our design - the interior would end up being too fussy. Compared with the furniture industry, for instance, we work to far higher standards," says Anders Bergstrom.
These high demands also stem from the car industry's long tradition of demanding that all the materials used must be perfect in appearance. And they are not to age during the car's entire lifetime.

"That's a bit of a shame. Sometimes we would like to use materials that offer a bit more patina," comments Lena Jiseborn, design director.
History has also given Volvo's designers vital expertise. It was back in the early 1990s that the company first introduced a wood decor with a natural finish, offered as an exclusive option on a variant of the Volvo 850 known as the 850 T5-R. That car could be specified with a wood decor in genuine Nordic Silver Birch.

"That time we were unfortunately a bit ahead of the times. Not many customers specified that option. A few years later, other car manufacturers offered the same feature when the time was riper," says Lena Jiseborn.

Front Page

Printer-friendly version

Mail to friend