| | |
| --- | --- |
| | |
| | | |
| --- | --- | --- |
| | | |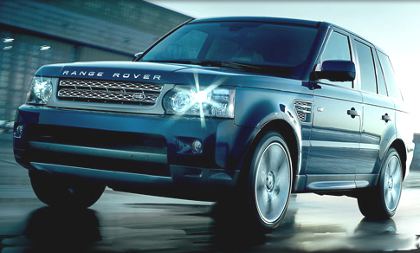 Range Rover ... the ultimate driving experience in the world's most capable all-terrain vehicles. Join us for an experience you'll never forget...

Visit Land Rover

Peugeot Thailand is enlarging its customer base through an aggressive nationwide expansion of its sales and service networks over the next two years.

First, two Peugeot "Blue Box" centers will open in the South this year and similar facilities will be set up in every part of the Kingdom in the next two years. The two Blue Box showrooms, which adheres to the French auto company's global Blue Box template with its uniform look and standards, will be ready to serve customers next month. One will be in Hat Yai, Songkhla province, while the other will be in Muang District, Surat Thani also in the south of Thailand.

Peugeot in Thailand is run by European Motor Cars Co (EMC), the importer, and Yontrakit Automobile Co (YAC), the local distributor of the brand.

Ponkrit Leenutaphong, the chairman of both companies, said the two new showrooms will also comply with Peugeot's internal management standards including original parts and services, quality of sale personnel and technicians, Peugeot Planet System diagnostic equipment and a 24-hour call center.

Both Blue Box showrooms will sell all Peugeot models available in Thailand - the 206, 207CC Coupe Convertibe), 407 Facelifted sedans and the Expert van.

"They will be operated by the new dealers who have passed qualification tests in line with the global Peugeot standards," informed Mr Ponkrit.

Currently, Peugeot runs a Blue Box center on Sukhaphiban 3 Road in Bangkok, which also houses the headquarters of EMC and YAC. Another Blue Box showroom in Bangkok will open on Soi Thong Lor in September this year.

Mr Ponkrit said the key mission for Peugeot in Thailand in the first two years after spinning off from Yontrakit Group is to expand the Blue Box showrooms to cover all regions in Thailand by next year. The spinoff was part of the restructuring to demarcate the brands managed by each member of the Leenutaphong family.

In addition, Peugeot will soon open service points in certain areas where only repair, maintenance and spare-parts services will be provided.

According to the plan, more than 30 Blue Box centres and service points will be set up across the country. Mr Ponkrit added, "Another mission is to upgrade Peugeot's image as a modern brand with excellent operating systems for both pre- and post-sales services".

Peugeot will pour more than 8 million THB in the second half of this year into penetrating every car market segment in Thailand. This new fund will also be used to import many new Peugeot models in 2010.

It has a target to double sales every year starting this year. Peugeot dealers will also be guaranteed of investment returns of at least 20 percentand a sales growth of 100 percent every year, said Mr Ponkrit.

A total of 126 Peugeot cars were sold in 2008 and sales may exceed 300 units this year.

Front Page

Printer-friendly version

Mail to friend