| | |
| --- | --- |
| | |
| | | |
| --- | --- | --- |
| | | |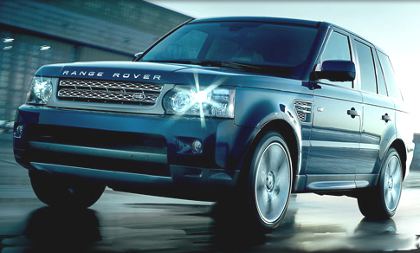 Range Rover ... the ultimate driving experience in the world's most capable all-terrain vehicles. Join us for an experience you'll never forget...

Visit Land Rover

All-New "Chevy" Colorado Ready For Roll Out

Bangkok, Thailand - Chevrolet's highly anticipated new-generation pickup truck Colorado has been put through final testing in Thailand as GM prepares to begin production of the all-new midsize pickup at its facility in Rayong, Thailand.

Engineers have been running final shakedown work on pre-production vehicles in a range of conditions. The new Colorado will be sold in markets across Asia Pacific, Africa, Europe, the Middle East and South America.

Thailand will soon be the first country to introduce the all new Chevrolet Colorado. The model lineup will feature crew-cab and extended-cab variants powered by GM's new fuel-efficient, four-cylinder Duramax diesel engines.


Chevrolet Colorado Chief Engineer Roberto Rempel said his team finessed GM's successful truck formula to ensure the new Colorado meets local market needs in Southeast Asia and abroad. Rempel and his team lived in Thailand during the Colorado's development, immersing themselves in the highly competitive truck market and observing how Thais use their vehicles and the driving conditions they experience.

"The hard work for this program has been done, and we are incredibly pleased with the results," Rempel said. "This is a world-class truck that will appeal to buyers not just in Thailand but in the heavily concentrated truck markets of Southeast Asia, and around the world.



"We know customers of this type of vehicle want a powerful and a daily-use vehicle all in one, so our product has to deliver. We have benchmarked the toughest, most flexible vehicles around the world. When you combine that approach with our detailed consideration of global expectations, we are confident the new Colorado will be a winner."

In advance of the start of production, GM Thailand's Rayong manufacturing facility has undergone a 300 million dollar upgrade, including retooling the entire vehicle assembly line to introduce the new model.

GM Thailand's first diesel engine plant in the next door will build the new Colorado's newly developed 2.5-liter and 2.8-liter diesel engines, which feature overhead cams, turbo charging and durable aluminum cylinder heads for high levels of refinement and durability.

Front Page

Printer-friendly version

Mail to friend