| | |
| --- | --- |
| | |
Press Releases

21 Jan 10 16:21
Mr Tanada, Toyota's Thai Boss Projects 11.5% increase in 2010
Toyota Motors Thailand PR
| | | |
| --- | --- | --- |
| | | |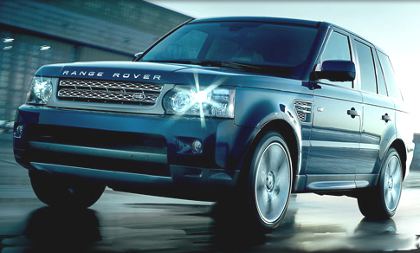 Range Rover ... the ultimate driving experience in the world's most capable all-terrain vehicles. Join us for an experience you'll never forget...

Visit Land Rover

Transcript of Mr Kyoichi Tanada, President of Toyota Motors Thailand, January 2010 speech to the Thai automotive press.

"First, I would like to thank all of you for your attendance here today at our first Press Conference of 2010, and I hope it is not too late to say "Happy New Year" to all of you. Now, I would like to report to you the past year's sales performance of the automobile market as well as the trend of the automobile industry for 2010.

As you all know, at the beginning of 2009 the automobile industry was greatly impacted by the economic downturn, which was evidenced by a 28% decline in the car market during the first half of last year. However, sales rebounded in the third and the fourth quarters. Overall, our industry dropped 10.8% to 548,871 units compared to the year before. This included an increase in the sale of passenger cars by 1.4%, at 230,037 units, and a decrease in the sale of commercial vehicles at 318,834 units, or 17.9%. This included "pure" pickup sales of 247,887 units, or a 20.4% decrease.

Regarding TMT's performance in 2009, our overall sales decreased 12.1% to 230,585 units, and represented a 42% market share. This included a decrease in sale of passenger cars of 5.7% to 100,747 units, and a decrease in the sale of commercial vehicles of 16.4%, at 129,838 units, including 117,252 "pure" pickups that decreased 19.8%.

As for last year's export sales, Toyota declined 24% to 237,834 units, equal to 104,506 million baht, and our exported auto parts were 24,933 containers worth 46,359 million baht. Our overall export income that we contributed to the country was 150,859 million baht.

A revival of the automobile industry occurred at the end of 2009, greatly due as a result of the launch of several economic stimulus packages by the government, such as the Thai Khemkaeng (Strengthening Thailand) Projects I and II, which aimed to invest a certain amount of budget in the economic system, as well as an increase in agricultural product prices and tax privileges under various free trade agreements. We believe that the domestic car market will continue to grow in 2010, and expect that sales will increase from last year by around 9% to 600,000 units, consisting of 251,000 passenger cars and 349,000 commercial vehicles, of which 272,000 units will be "pure" pickups. The pickup segment will be a major player this year and will have a favorable effect on the market. In spite of last year's decrease in pickup sales, it is believed that the pickup market will grow and follow the economic upturn.

Toyota's sales target for 2010 is projected to increase by 11.5% to 257,000 units with an expected market share that will be at the same level as that in 2008, or 42.8%. Of this, 111,000 will be passenger cars and 146,000 commercial vehicles, including 114,500 " pure" pick-ups.





In order to achieve our sales target for 2010, we will continuously strive to develop eco-friendly cars, that is cars that use alternative energies and our hybrid cars that have received a warm welcome by Thai consumers, as can be seen by the success of our of Camry Hybrid. This provides us encouragement to study the possibility of introducing additional hybrid models to the market. We are also planning to give cooperation to the government authorities in providing them with additional information for use in the formulation of policies in support of hybrid cars which will be beneficial to the automobile industry and to the environment..

Regarding the progress of our Eco-Car Project, I would like to inform you that we are willing to provide support to the government with regard to the Eco-Car Policy, and will definitely undertake operations according to the plan. However, we will spend sometime preparing for such a matter, as well as to prudently study the market demand and local-oriented products. Meanwhile, in order to correspond to the market demand, currently we are performing marketing activities to promote used cars of good quality through our "Toyota Sure Project", which offers quality cars with good features at reasonable prices to customers.

In addition, we will undertake several marketing activities to serve the specific needs of each group of customers at various locations. We will also broaden our capability in providing a full range of Toyota's value chain services to customers, including provisions to offer timely car financing services that are customized according to the needs of various customers. All of these activities will be implemented to gain the highest customer satisfaction possible. Accordingly, I am convinced that we will be able to maintain the leadership position in all 3 major market segments.


With regard to exports, we expect that our car export figure will also increase from last year as a result of the revival of the global economy and the increase in the demand for cars for customers in major regions throughout the world. We project our 2010 exports will grow by 21% to approximately 287,800 units, worth 127,100 million baht, and our exports of auto parts will approximate xxx,000 containers worth xxx,000 million baht. This will help stimulate and strengthen the Thai Economy.

It is noted that Toyota's rate of localization has increased. Currently, we focus on the use of local auto parts with Toyota cars to the maximum extent possible. We also encourage our auto parts manufacturers in Thailand to use local equipment and materials which will help mitigate foreign exchange risks and yield benefits to the nation as a whole.

Additionally, we are committed to operate our business in a socially responsible manner and to extend our corporate social responsibility concept to our network of dealers, auto parts manufacturers and affiliated companies as we approach our 50th anniversary of Toyota in Thailand in 2012. Again, I hope that all media members will continue to provide support and cooperation to Toyota in order to instill confidence among Thai consumers and help expedite the economic revival of the country.

In closing, I would, again, like to thank all of you for your participation in today's conference, and hope that my presentation will be useful to you. I look forward to seeing you again throughout this year."

Front Page

Printer-friendly version

Mail to friend