| | |
| --- | --- |
| | |
Press Releases

21 Apr 11 12:05
Aftermath Bangkok Int'l Motor Show 2011
John K. Lindgren
| | | |
| --- | --- | --- |
| | | |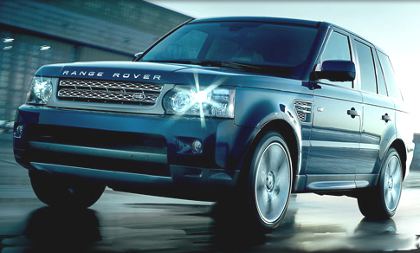 Range Rover ... the ultimate driving experience in the world's most capable all-terrain vehicles. Join us for an experience you'll never forget...

Visit Land Rover

~ The "BIMS 2011" or the 32nd Bangkok International Motor Show aka the "Motor Show" again proved to be a crowd puller with circa two million people visiting the show between 25th March and 5th April. The "Hottest Motor Show in the World" with roaring April/March temperatures and sales figures. Over thirty thousand vehicles: passenger cars and pick-up trucks were ordered and the sales value across all exhibitors was a staggering 50 billion THB (50,000,000,000).

From a sales point of view, this show rocks and it is one of the greatest motor shows on this planet. Other Motor Shows, Salon de L'Automobile, Automotive exhibitions you watch the cars - but you can't buy them. Here in the Kingdom you kick the tires, slam the doors and - and you immediately order the car you (or your wife likes). It's car, bike & accessories exhibition and circus with scantily clad dancers, "presenters" or "pretties" galore. It's an experience also for people who don't like cars. But prefer bikes, pretty presenters & sales girls and all kinds of accessories.

The winner this year at the Bangkok International Motor Show were the cars in the 300-800,000 THB range. The "small cars", Toyota in the lead 8,000 unit sales, followed by Honda on 4,000 and Nissan with 3,000 units. The eco-cars Honda's new BRIO and Nissan's MARCH were filling the order books.

With an expected end of the year sales figure of 800,000 units the Kingdom of Thailand and Bangkok remains "Detroit of Asia" - until the gigantic BRIC members China and India kick-off their CKD (completely knock down) assembly lines and star rolling cars as they were rolling out bicycles and motor bikes decades ago.

Drive Safely & Buckle Up!

Front Page

Printer-friendly version

Mail to friend