| | |
| --- | --- |
| | |
Press Releases

20 Jul 09 14:21
Wendelin "Wunderkid" Wiedeking could be offered a 100 million EUR to quit
| | | |
| --- | --- | --- |
| | | |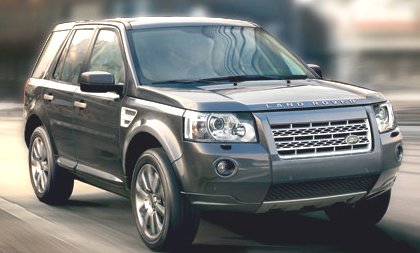 Land Rover ... the classic name in cars for the extraordinary driver...

Visit Land Rover

INGOLSTADT, Germany -- Porsche CEO Wendelin Wiedeking could be offered a 100 million EUR payoff to quit the sports car maker to make way for a merger with Volkswagen, Germany's Sueddeutsche Zeitung said.

The newspaper said Wiedeking has been visited by Porsche Chairman Wolfgang Porsche in the past few days who "made it clear" that the embattled CEO should step down.

Wiedeking has come under fire for allowing Porsche's holding company to amass debts of more than 9 billion EUR during a failed attempt to take over VW. He also opposes a plan by Ferdinand Piech, VW's chairman and a part owner of Porsche, that would have VW to take a stake of nearly 50 percent in Porsche to reduce the company's debt burden.

On Thursday, Wiedeking gave no hint that he could step down from the company he has led since 1993. Wiedeking transformed Porsche from a bankruptcy candidate into the world's most profitable carmaker until the economic crisis hit.

"I am a happy CEO and feel fit and well in the role," he told journalists as he arrived in a black Porsche Panamera at a 100th anniversary party for VW's Audi premium brand in Ingolstadt on Thursday evening.

Wiedeking said Porsche and VW could agree to a deal on a stake sale in a few days. "It's already on the table," he told Bloomberg Television on Thursday.

Wiedeking's rival Piech is pushing a plan that has cash-rich VW buying a 49.9 percent stake in Porsche for more than 4 billion EUR.

Uwe Hueck, Porsche's top labor union leader, said the offer is not enough to ensure Porsche's liquidity. Hueck said the correct price for such a stake is 7 billion to 8 billion euros.

Hueck has also said that Wiedeking will remain at the helm "for as long as his contract permits, and that's until 2012."

Wiedeking is trying to avoid a merger with VW by raising fresh funds for Porsche through deals with the Gulf state of Qatar.

Front Page

Printer-friendly version

Mail to friend