| | |
| --- | --- |
| | |
Press Releases

18 Nov 09 12:14
The all new MAZDA 2 rolled out at Central World Bangkok
John K. Lindgren
| | | |
| --- | --- | --- |
| | | |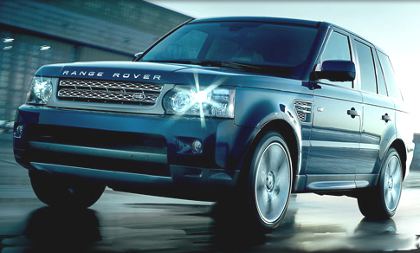 Range Rover ... the ultimate driving experience in the world's most capable all-terrain vehicles. Join us for an experience you'll never forget...

Visit Land Rover

The Thai-assembled MAZDA 2 five-door (sub-compact) shapely little hatchback was officially launched yesterday and is expected to be a strong contender in the so-called B-car segment of small passenger cars, for which sales have risen 22 percent this year, dominated by the Toyota Vios and followed by Honda Jazz.

Strong demand for small cars has helped expand the passenger car market to overtake pickup trucks, formerly the best selling vehicles in Thailand. Passenger cars this year account for more than 50 percent of domestic vehicle sales while pickup trucks have slipped to 45 percent. However, Thailand is still the world leader in this one metric ton, commercial vehicle segment.

Overall sales of small cars in the B-car segment are expected to reach 110,000 units this year and increase by 10 percent next year. Mazda is aiming for third place in the segment behind Toyota (Vios) and Honda (Jazz).

To support sales of the Mazda 2, the company's dealership network totalling 104 outlets has invested THB 221 million to revamp facilities, spare parts and after sales services, Mr Ray elaborated.

Marketing director Sureethip La-ongthong said the Mazda 2 offered a new choice for consumers who are looking for a sporty car with the quality of a larger sedan, outstanding fuel efficiency and pleasurable driving.

"The main target for the Mazda 2 is young people who love a unique lifestyle, primarily university students and first-jobbers," she said.

The Mazda 2 will also be exported to the ASEAN market, mainly Malaysia, Indonesia and the Philippines.

"This is very special to me and my team because we have worked very hard on the Mazda 2 project for ASEAN, overcoming a lot of challenges," said Yuji Nakamine, managing director of Mazda Motor Corporation, who presided over the launch yesterday.

The Mazda passenger car brand has been growing in Thailand, Malaysia, Indonesia and the Philippines, with the Mazda 3 especially in Thailand and the Philippines.

The new MAZDA 2 will be built at the Auto Alliance Thailand, the Ford-Mazda joint-venture assembly plant in Rayong, eastern seaboard with a record as a successful Mazda pickup truck production base.

The recently opened multi-million dollar Auto Alliance Thailand (AAT) passenger car plant will produce around 50,000 Mazda 2's each year for ASEAN and export markets. AAT already exports Mazda BT-50 pick up truck to close to 100 markets around the world, including Australia.

The new, highly flexible plant utilises the latest automotive manufacturing technologies and systems, including a new stamping line and body shop, trim and final process areas. AAT uses the Mazda-developed Three Layer Wet Paint system, an environmentally-friendly system which dramatically reduces volatile organic compound (VOC) and CO2 emissions, and improves vehicle painting quality.

Regarding Mazda2 and the high anticipation from the dealers Mr Ray explained:"Most of our dealers have reported customers switching from pickups to passenger vehicles. While pickups should account for 48 per cent of the total automobile market this year, they will account for only 45 per cent next year," Mr Ray explained.

The company has already received more than 1,100 orders for the Mazda2.

The B-segment in Thailand's automotive market, into which the Mazda2 falls, is the market's fastest-growing segment. The main reason for this is higher fuel costs, forcing buyers to opt for smaller, more fuel-efficient cars. The B-car segment is expected to grow 9-10 percent this year and by a similar measure next year. It is expected to account for 115,000 vehicles by the end of this year.

The company has set aside THB 150 million for marketing the Mazda2. To promote the car, popular actor Arak "Pae" Amornsupasiri has been made brand ambassador. He will appear on all brochures and billboards for the Mazda2.

With a sticker price between THB 535,000 and THB 690,000, the Mazda2 is set to in tough competition with its main rivals, the Honda Jazz and the Toyota Yaris.

Exports of Mazda 2 five-door hatchbacks built at the AutoAlliance Thailand (AAT) plant in Rayong will begin next month to ASEAN countries and Australia. The Mazda 2 will be shipped to Indonesia, Malaysia, the Philippines and Australia to cash in on the lower tariffs under the ASEAN Free Trade Area and the free trade agreement between Thailand and Australia.

Front Page

Printer-friendly version

Mail to friend