| | |
| --- | --- |
| | |
| | | |
| --- | --- | --- |
| | | |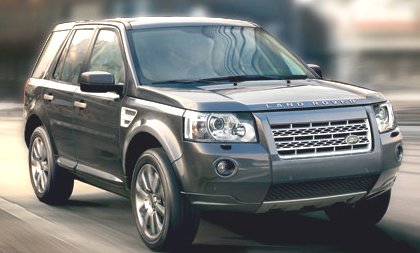 Land Rover ... the classic name in cars for the extraordinary driver...

Visit Land Rover

The members of the Thai motoring media recently witnessed an impressive launch of the all new Mazda 3 Sports inspired sedan on the 26th floor in the grand ball room of the posh Grand Centara hotel in Bangkok. The bright sparkling 'true red' 2,000 cc new model of the popular Mazda 3 was rolled out a packed auditorium of radion TV and newspaper journalists.


The all-new Mazda is a comes in a four-door saloon and five-door hatchback version with 2.0-liter petrol engine, each costing an identical 1.064 million THB.Although there is only one engine specification level, buyers can choose from seven exterior colours and two interior themes (black or beige).
The equipment list is long including cabin-filled airbags, sunroof (moonroof), multi-information display, keyless entry and start, 17-inch wheels and paddle-shifters on the steering wheel.


The Mazda3 powerplant is a 147hp 2,000cc E20 engine mated to a five-speed adaptive automatic shifter with those sporty paddle-shifters at your fingertips.


Mazda Sales (Thailand) plans to sell 7,400 units of the Mazda3 this year. The car is assembled at the AutoAlliance (Thailand) plant in Rayong, which is a joint venture between Ford Motor Co and Mazda Motor Corp.

Choichi Yuki, managing director of Mazda Sales (Thailand)Co.,Ltd. said: "The official launch of the new-generation Mazda3 is another historic event for Mazda in which we can continue the leapfrog success from last year, and we hope to sell 38,500 vehicles in Thailand this year.

"We have had positive response form customers for the Mazda3 market survey - apart from the sporty character, the new Mazda3 also offers performance and quality comparable to European luxury cars," he added.

Marketing director Sureethip La-Ongthing Chomthingdee said the Mazda3 was the most talked-about car, from the first generation to the new generation.

"The marketing direction will concentrate on presenting the image of being the best sports sedan in the conpact segment, which is the main market for many brands," she said.

"There are still areas in the market that are not dominated by any brand, and [offers] alternatives with new choices for consumers. The choices consist of Japa nese cars with as much quality as European cars, outstanding performance and safety with high driver enjoyment."


The slogan for in the Thai market for this hot new Mazda3 "made in Thailand" 2-liter sports sedan is "Create your own definition". Globally we all know the Mazda's dynamic "Zoom-Zoom" tagline.

The all-new Mazda3 with a sticker price of 1.064 million THB will the highlight at the Mazda booth during Bangkok International Motor Show which startd March 25 at Mung Thong Thani Exhibition Center.

Front Page

Printer-friendly version

Mail to friend