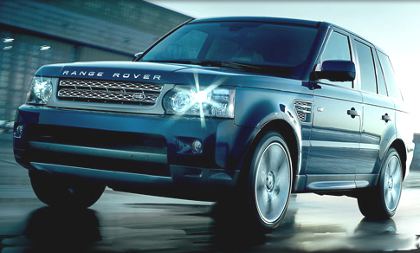 Range Rover ... the ultimate driving experience in the world's most capable all-terrain vehicles. Join us for an experience you'll never forget...

Visit Land Rover

Chevrolet keeps on growing, open new showroom in Supanburi


This is the 95th Chevrolet showroom which CST (Chevrolet Sales Thailand) is confident will be able to cater to Chevrolet's increasing customer base and meeting their needs. Chevrolet Supanburi is located at Muang district, Supanburi, and offers the service from Monday to Saturday between 08:00-17:00 hrs.



About GM
General Motors Company, one of the world's largest automakers, traces its roots back to 1908. With its global headquarters in Detroit, GM employs 209,000 people in every major region of the world and does business in more than 140 countries. GM and its strategic partners produce cars and trucks in 34 countries, and sell and service these vehicles through the following brands: Buick, Cadillac, Chevrolet, GMC, GM Daewoo, Holden, Opel, Vauxhall, Wuling and Jiefang. More information on the new General Motors Company can be found at www.gm.com.