| | |
| --- | --- |
| | |
Press Releases

14 Jul 09 11:03
AAT opens USD 500 million compact car factory in Rayong
Deutsche Press Agentur
| | | |
| --- | --- | --- |
| | | |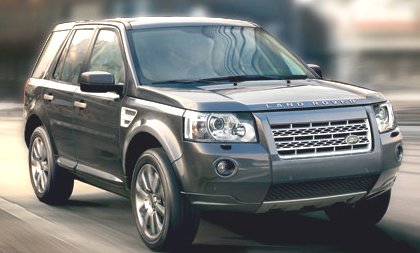 Land Rover ... the classic name in cars for the extraordinary driver...

Visit Land Rover

Rayong, Thailand -

Auto-Alliance Thailand (AAT), a Ford-Mazda joint venture since October 2007, said it would expand manufacturing capability at its Rayong plant to produce the Ford Fiesta and Mazda2 models, both small fuel-efficient passenger cars.

"The world has certainly changed since 2007 when we announced our plans to build this new passenger car facility," David Alden, president for Ford ASEAN, said at the ceremony.

"The fact that this investment was delivered on time, without delay, and that it is fully funded, bears proof of the strength of our business partnership that is AAT, and our ongoing commitment to this region," Alden said. Asked whether AAT would have gone ahead with the investment if the decision was made today, Alden said, "Absolutely."

AAT has already invested some 1 billion USD in facilities to manufacture pickup trucks in Rayong, 90 kilometres east of Bangkok, since first coming to Thailand in 1995.

The new facilities will increase its current capacity from 175,000 to 275,000 units per annum, the firm said.

Currently the old facilities are only operating at 60 percent capacity.
The Ford and Mazda executives refused to say exactly when production of the Fiesta and Mazda2 will start.

"Within this year," said Kiyotaka Shobuda, president of AAT. Thailand has long been a hub for assembling and manufacturing of vehicles for both the domestic and export markets".


The expansion was completed without delay despite the world's automotive industry's skid since 2007 when the investment was announced, said David Alden, the president of Ford Asean.

"The economic downturn has presented a widely followed myriad of challenges to the global auto industry and it has considerably affected the export-driven economies of Asia," he added.

"But demand for smaller, more fuel-efficient passenger vehicles continues to explode around the world. This new passenger-car facility will help fulfil our global strategy to produce and market the types of vehicles that people want to own and drive."

Once operational in the fourth quarter, AAT's production capacity will increase to 275,000 units per year from 175,000. The new plant, which will primarily serve export markets, will initially produce the Ford Fiesta and Mazda2 compact cars as well as supplement existing production of Ford Ranger and Mazda BT-50 pickup trucks.

The new models will be exported across Asean, as well as to Australia, New Zealand and South Africa. AAT exports to more than 130 markets.

"This underscores the significance of our regional operation for AAT and its strategic role as a global manufacturing and export hub," Mr Alden added. "The Asean region is a critical component of our overall growth strategy in Asia and the further diversification of products manufactured at AAT will be a fundamental driver of this growth."

Front Page

Printer-friendly version

Mail to friend