| | |
| --- | --- |
| | |
Press Releases

14 Jan 10 13:35
Models are back in Detroit
Amy Wilson/ Automotive News blogger
| | | |
| --- | --- | --- |
| | | |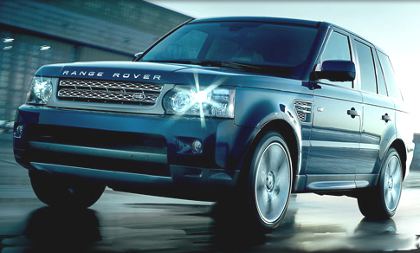 Range Rover ... the ultimate driving experience in the world's most capable all-terrain vehicles. Join us for an experience you'll never forget...

Visit Land Rover

Models are back in Detroit, and I'm not talking sheet metal.

Outside of the booths of the Italian thoroughbreads such as Ferrari and Lamborghini, the presence of willowy female models had become scarce at the Detroit show in recent years.

This year, the exotics are missing from Cobo, having moved to a display at the nearby MGM Grand casino. But the leggy ladies are still here, this year populating the stands of more mainstream brands such as Chrysler, Audi and Mercedes.

To be sure, Detroit still doesn't live up to the wilder reputation of some of the international shows - and that's OK.

At my first auto show in Paris in 2000, I was caught by surprise by the sometimes outrageous antics. I approached the Delphi booth, heard the Ricky Martin music and wondered what the heck was going on. Oh, just a troupe of dancers in the shortest hot pants I'd ever seen jiggling to "Livin' La Vida Loca."

What did that have to do with auto parts? Nearly 10 years later, I still can't make the connection. But every half hour, as the music started, the Delphi stand was packed with male show-goers. Maybe some really did stick around to talk shop.

Front Page

Printer-friendly version

Mail to friend