| | |
| --- | --- |
| | |
Press Releases

13 Jul 09 12:37
What crisis? 135,000 new bike registrations in May
| | | |
| --- | --- | --- |
| | | |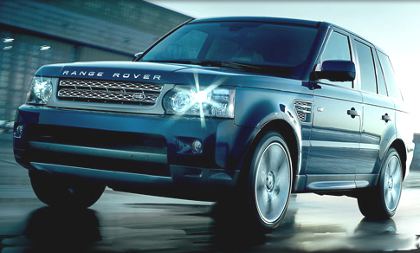 Range Rover ... the ultimate driving experience in the world's most capable all-terrain vehicles. Join us for an experience you'll never forget...

Visit Land Rover

Despite the uncertain economy, a positive sign of over all bike market has shown in the new bike registration record that reached its peak last month. There were 135,000 new bike registrations, which is only a 15 percent shrink compared to the same period last year. The popularity of the PGM-FI technology that doubled the sales has urged Honda to be the leader of the market. The constant campaign has also allowed Honda to enjoy the higher market share in Automatic Transmission models and over all bike market since the beginning of the year.

Teerapat Chivapong, Sales Director of A.P. Honda Co., Ltd. says thereís a good sign for the over all bike market as the sales has become active, despite the domestic unstable economy. The new bike registration reached its peak last month. The government's economic stimulus package has restored consumer confidence and boosted consumerís spending.

There were 135,369 new bikes being registered in May. The growth is not only the highest of this year, but also is a small decrease which is only 10 per cent, compared to the same period last year. Earlier this year, the market shrank by 23 per cent, 15 percent, 12 percent and 19 percent in the first four months respectively.

The registration record has also revealed a drastic growth in bikes equipped with PGM-FI percent from January, echoing the consumerís positive response and confidence. The outstanding factors of the latest technology are economical riding, high performance and durability.

The growing popularity of PGM-FI technology has not only made Honda the leader of the market, but also enjoys the higher market share. The market share grew from 64 per cent in January to 68 percent last month while other companies are having smaller market share.

Thanks to the popularity of Click-i, an Automatic Transmission (A.T.) model, Honda has gained more market share on A.T. market last month. The market share grew from 38 per cent in January to 44 per cent last month. And Click-i was the A.T. model has the highest registered number in Bangkok metropolitan and vicinity area since March.

The number of new registrations in May consists of 66,314 units for family bikes which is 49 per cent of the over all market; 63,659 units for A.T. bikes or 47 per cent; 3,325 units for familysports bikes or 2 per cent; 951 for sports bikes or 1 percent; and 1,120 for other categories.

The number of new registrations from January to May is 591,751 units, which is decreased by 17 percent, compared to the same period last year.

Front Page

Printer-friendly version

Mail to friend