| | |
| --- | --- |
| | |
| | | |
| --- | --- | --- |
| | | |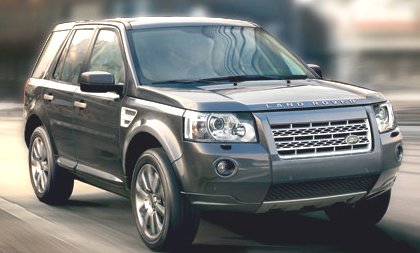 Land Rover ... the classic name in cars for the extraordinary driver...

Visit Land Rover

Passenger car sales in China rose 48 percent year on year in June, the biggest jump since February 2006 on the back of a government stimulus to encourage spending, according to the China Association of Automobile Manufacturers. The sales of China's domestically made cars rose 36.5 percent year on year in June, another sign that government stimulus measures were driving the sector's recovery, state media reported.China has now toppled the US from the no.1 spot in terms of annual car sales

China has inched (centimeter by centimeter) ahead of the US during the first half of this year, becoming the world's largest motor vehicle market in the process. While official sales data will only be available next week, January-June 2009 car sales figures in China are estimated to be at around six million units and it's expected that sales figure for the full year will be at 10-10.3 million units.

In the US, January-June 2009 car sales figures stood at 4.8 million units – a massive decline of 35 percent over last year's figures. The downward trend is expected to continue and analysts in the US predict that China will probably continue to stay ahead of the US in terms of car sales from now on.

Strong European invesments are also in the pipe line. Bejing Automotive Industry Corp. (BAIC) plans to use key technology from General Motors to help it sell nearly half a million Opels in China by 2015 if its 660 million EUR (USD 921 million) bid wins the German carmaker.

BAIC's non-binding offer document shows it plans to build up a network of 400 dealerships in China that could sell an annual total of 485,000 units of the Opel Corsa, Meriva, Zafira, Antara, Astra and the old Vectra models in China.

Another statistic that provides a glimpse at how much of a car market powerhouse China really is, is that no less than 89 new car models were launched in China during the first six months of this year. Yes, that's an average of one new car being launched every two days, of which 73 were cars, nine were SUVs, six were MPVs and one was a crossover. And when is the first Chinese Hummer rolling out from the assembly line?

Front Page

Printer-friendly version

Mail to friend