| | |
| --- | --- |
| | |
Press Releases

12 Nov 10 15:07
Thailand - 'Detroit of Asia' Shifting Up Rolling Out 1,7 Million Cars 2010
| | | |
| --- | --- | --- |
| | | |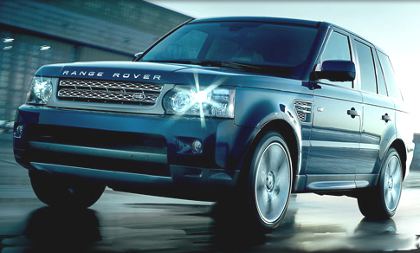 Range Rover ... the ultimate driving experience in the world's most capable all-terrain vehicles. Join us for an experience you'll never forget...

Visit Land Rover

Thailand is maintaining its position as the "Detroit of Asia", beating all production records to produce about 1.7 million vehicles by year end and is now ranked as the 14th largest world auto producer, according to the Federation of Thai Industries (FTI)'s Automotive Industry Club.

Club chairman Suparat Sirisuwannangkul made the observation at a seminar held by FTI, the Stock Exchange of Thailand (SET) and Siam Commercial Bank (SCB).

Of the 1.7 million automobiles, 750,000 are for domestic sale and the rest, or 950,000 vehicle, are for export. He said the original target of the number of cars produced in the country was set at 1.6 million, but actual production might reach 1.8 million units.

About 990,000 vehicles were manufactured in Thailand last year.

For the first nine months, Thailand already produced about 1.2 million vehicles. Among them, 556,000 were for local sale and 664,000 for export.

In 2011, it is forecast that Thailand's auto production will likely to increase by 10 per cent, making it have about 800,000 automobiles to be sold in the kingdom and about one million for export.

The value of automotive exports and spare parts accounted for THB 430 billion in the first nine months, following computers and electronics. Such value is expected to exceed THB 510 billion by the year end.

Mr Suparat said Thailand's strength in car manufacturing is that the country is a base to assemble pick-up trucks and spare parts, with markets large enough to support car supply and to produce automobiles at cheaper prices. Also, Thailand has good infrastructure and its government has a long-term policy to support auto manufacturing.

However, he said the country still depends on the technology of other countries and lacks skilled workforce.

Meanwhile, spokesman for the FTI Automotive Industry Club Surapong Paisitpattanapong said about 100,000 more of eco-cars will be manufactured next year.

For the past seven to eight months, he said, Thailand was able to produce more passenger vehicles, accounting for 51 per cent of the total number of vehicles manufactured in the Association of South East Asian Nations (ASEAN).

The volume of vehicle production in Thailand counts for around 11 per cent, or THB9 trillion, of the country's Gross Domestic Product (GDP).

Front Page

Printer-friendly version

Mail to friend