| | |
| --- | --- |
| | |
Press Releases

09 Jul 09 12:14
Beijing Auto plans massive surge in Opel's China sales
Automotive News Europe
| | | |
| --- | --- | --- |
| | | |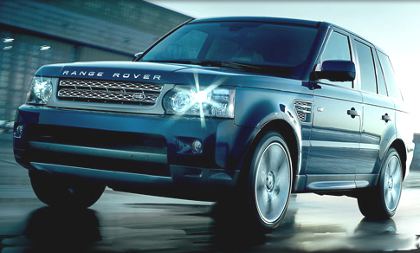 Range Rover ... the ultimate driving experience in the world's most capable all-terrain vehicles. Join us for an experience you'll never forget...

Visit Land Rover

Beijing Automotive Industry Corp. (BAIC) plans to use key technology from General Motors to help it sell nearly half a million Opels in China by 2015 if its 660 million euro USD 921 million bid wins the German carmaker.

BAIC's non-binding offer document shows it plans to build up a network of 400 dealerships in China that could sell an annual total of 485,000 units of the Opel Corsa, Meriva, Zafira, Antara, Astra and the old Vectra models in China.




By comparison, Opel and U.K. sister brand Vauxhall sold 1,155,422 vehicles in Europe last year, according to data from the European carmakers association, ACEA.

BAIC aims to outmaneuver Canada's Magna International in the race for the General Motors subsidiary with an offer that foresees less state aid, fewer job cuts and quick growth in China, one of the world's fastest growing car markets.

After initially importing a total of 60,000 Opels into China in 2010 and 2011, BAIC wants to invest $2.25 billion overall into domestic production due to begin in 2012.

Output would start at 200,000 units before growing to a capacity of 500,000 vehicles annually by 2015.

The offer hinges on GM's agreement to share crucial propulsion technology such as fuel cells and hybrids that cut pollutants sharply.

"As you may know, industrialization of a developing country such as China needs to have access to intellectual property. This is a top priority for the Chinese government. ... This is the key driver to Beijing Auto's potential acquisition of Opel NewCo," the offer to GM states.

The plan, which comes even as bankrupt GM and Magna negotiate final details of a deal for Opel, would give BAIC 51 percent and GM 49 percent of the new Opel.

BAIC wants GM to reduce licensing fees for its centralized patent subsidiary GTO to 3.5 percent from 5.0 percent, in particular for use of GM's Delta and Epsilon platforms, and BAIC also wants GTO to license all of GM's alternative powertrain technologies like fuel cells and hybrids to Opel China.

"Beijing Auto will use financing from the (sole shareholder) Beijing Municipal Government to fund the equity need of 660 million EUR," it continued.

The 2.64 billion euro loan with an expected "blended" interest rate of 8.1 percent would be guaranteed by European governments at expected terms of six years with an early repayment option.

The offer values 100 percent of Opel equity at 515 million euros and assigns the company an enterprise value of 4.45 billion EUR as of the end of May.

Magna wants 4.5 billion EUR in European state aid to help it get Opel back on its feet. The Berlin government chipped in a 1.5 billion euro bridge loan in late May when arranging a last-second rescue of Opel before GM filed for bankruptcy protection.

Front Page

Printer-friendly version

Mail to friend