| | |
| --- | --- |
| | |
Press Releases

09 Jul 09 11:33
Norway's RSA riding high on quality of Thai-made Isuzu pickups in tough times
| | | |
| --- | --- | --- |
| | | |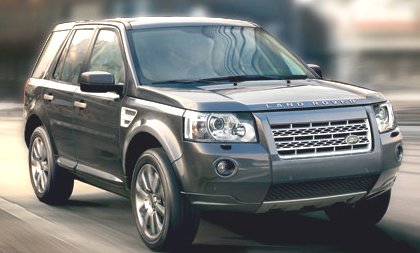 Land Rover ... the classic name in cars for the extraordinary driver...

Visit Land Rover

Rutebileiernes Standardise-Rings (RSA), distributor of Isuzu pickups in Norway, is not resorting to price cuts to boost sales at a time when the Scandinavian country is experiencing declining demand.

Rather, it is driving sales based on the quality of the units made in Thailand and aggressive advertising and marketing.

"Mitsubishi and Ford have have lost market shares. Now there is little less competition," says managing director Frank Dunvold.

Due to the financial crisis, Norway's currency, the kroner, has weakened 15 % against the euro and 35 % against the yen so far this year, pushing up import costs.

Dunvold expects several players to exit the market, due to shrinking market shares and a greater focus on passenger cars. Toyota and Isuzu will be key players in the pickup market.

"We could be No one in three or four years," he adds.

A manual-drive Isuzu D-Max costs 289,900 kroner (1.52 THB million), or an extra 10,000 kroner for an automatic unit. Only one engine size is on offer, 3,000 cc, highlighting the heavy handling capacity for the rough conditions, particularly in wintertime. Also thanks to the vehicle's low carbon emissions, the specifications allowed RSA to establish 80 dealerships within three months.

RSA now sells about 4,500 vehicles per annum, under the Suzuki, Setra, Fiat and Isuzu brands. Appointed the Isuzu distributor in 2007, it sold 341 that year even though operations did not start until November.

From an annual target of 700 units for this year, RSA sold 348 units in the first five months, against Toyota's 433, benefiting from a deal struck with the government a few years ago.


"We hope to see the signals pick up in the next six to eight months. Then sales could rise, thanks to a global economic recovery," he said.

It was difficult in the beginning, given that Isuzu was re-entering the market after 20 years.

At the start, RSA took advantage of its reputation as the Suzuki distributor to promote Isuzu, because both are four wheel drive vehicles.

With help from local converters, the D-Max has been modified for particular purposes, such as fire brigades and snowploughs. As the light-commercial-vehicle segment is small, last September it began offering the Trooper sport-utility vehicle.

To help dealers, the vehicles are sold on consignment, to allow dealers to pay only when they have sold the vehicles.

Dunvold is positive this year's target is achievable despite the crisis. Even though lower interest rates are the only positive sign now, the high season for auto sales begins next month and for pickups in September.

Front Page

Printer-friendly version

Mail to friend