| | |
| --- | --- |
| | |
Press Releases

08 Feb 10 23:05
Mazda in Top Gear - 200 Percent Growth in Early 2010
John K Lindgren
| | | |
| --- | --- | --- |
| | | |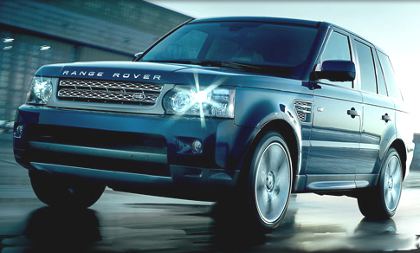 Range Rover ... the ultimate driving experience in the world's most capable all-terrain vehicles. Join us for an experience you'll never forget...

Visit Land Rover

MAZDA Jump starts the Year of the Tiger with 200 % Sale Growth

Mazda2 Production Boosted to Meet Hot Demand

&nbspMazda Sales (Thailand) Co., Ltd. revealed the sales of all models of Mazda vehicles in January 2010 alone surged to nearly 2,000 units, representing a 206% growth – the market's highest sales growth rate, attributable to the hot sale of the recently launched city car 'New Mazda2' sports cars with overwhelming customers' orders. As many as 3,874 New Mazda2 cars were already delivered to the customers so far since the time of its launch. Mazda has just started 2 shifts per day to boost the production volume to attain the required 3,000 cars for timely delivery each month.

John Ray, Managing Director of Mazda Sales Thailand said Mazda registered its January 2010's sales of 1,937 cars, representing a growth of 206% compared to that of the corresponding month last year. The sales volume consisted of 1,080 New Mazda2 sports cars; 497 Mazda3 sports cars – with the new better-value prices that raised the sales growth by 73%, compared to that of January last year; 348 BT-50 sports pickup trucks -- a continuous increase for 5 consecutive years; 6 New Mazda MX-5 which is the world's best-selling sports car; and 6 New Mazda CX-9 luxury seven-seat crossover vehicle.

Mr. Ray said that due to the successful launch of the New Mazda2 and to accommodate massive demand, the New Mazda2 production increased to 2 shifts (day and night shifts)in order to match the demand. There would be 3,000 New Mazda2 cars ready for delivery to the customers on the waiting-list for February.

The sale in 2010 was targeted at 34,628 cars, representing over 160 percent growth. New Mazda2 would remain the product leader of the marketing campaign this year, combined with the launch of 4-door sedan at the Motor Show to heat up the market.

Mazda had always given priority on the product quality and after-sale services.
The number of the showrooms and service centers were aimed to increase to 130 by the end of this year to establish a service network with nationwide coverage, which would in turn enhance the customers confidence in the long term.

Sureetip La-Ongthong Chomthongdee, Marketing Manager of Mazda Sales Thailand said, in order to reciprocate the customers trust in Mazda cars, Mazda was pleased to make the most special offers on the concurrent occasions of the Valentine's Day and Chinese New Year that would help the customers to even more easily own Mazda cars.

For Mazda BT-50 pickup truck, model FSC V-Hi with "Freestyle Cab" feature that ease an access to the rear cabin, we offered a financing facility with low down payment, 1.79 percent interest, and premium-free 'first-class' insurance.

For the Mazda3, the offer includes the new prices starting from the lowest of THB 755,000, 20 percent down payment, 2.19 percent interest, premium-free 'first-class' insurance and free-of-charge maintenance service for 3 years or 60,000 kilometres.

Plus new Mazda MX-5 roadster sports car, quality warranty for the earlier of 5 years or 140,000 kilometres, free-of-charge maintenance service for the earlier of 3 years or 100,000 kilometres, and premium-free 'first-class' insurance were to be offered.

Purchase of a new Mazda2 or new Mazda CX-9 luxury 7-seat crossover of any model would entitle the customer to a premium-free 'first-class' insurance.

The new CX-9 is also packed with complimentary maintenance service for 3 years or 100,000 kilometres. Last, but not least, all customers who purchased Mazda cars of any model would be entitled to 24-hour emergency assistance service free of charge for 3 years.

Mazda has a unique 59 year-old relationship with Thailand and, through a strong dealer network, will continue playing a major role in the development of the Thai economy.

Front Page

Printer-friendly version

Mail to friend