| | |
| --- | --- |
| | |
Press Releases

06 Oct 09 13:44
Mazda Records Strong Sales in September 1,011 units sold
Mazda Sales (Thailand)
| | | |
| --- | --- | --- |
| | | |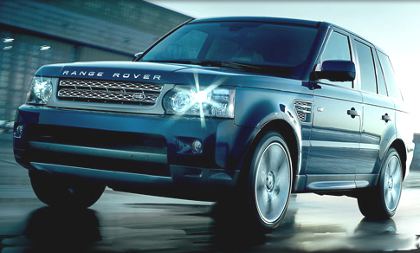 Range Rover ... the ultimate driving experience in the world's most capable all-terrain vehicles. Join us for an experience you'll never forget...

Visit Land Rover

Mazda Sales (Thailand) Co., Ltd. reported impressive sales of 1,011 units in September 2009 by the successful of "M DAY" irresistible once-a-year campaign which offer superb deals.

The top-selling New BT-50 sport pickup recorded the highest sales in 15 months with sales of 574 units, propelled by the launch of new edition that comes with combined sporty features. The all-time-favourite Mazda3 recorded total sales of 432 units. The world's best selling sport roadster New MX-5 has recorded sales of 5 units.

John Ray, Managing Director, Mazda Sales (Thailand) Co., Ltd. revealed that "the automobile market during the last quarter of the year begins to show good signs of recovery and as part of our proactive marketing approach, we aim to further ignite the excitement through the special campaign with new "Zoom-Zoom" products.

Our sales in September 2009 represented the achievement of our target to hit 1,011 units sold, representing almost 37 percent growth from last month.

The sales of the New BT-50 recorded the highest growth in 15 months, with 574 units sold, of which 70% were the Free Style Cab model and showed 41 percent increase over August 2009. The highly sought-after Mazda3 and limited edition Mazda3 "Life" 1.6 liter engine and "Play" 2.0 liter engine models come with additional factory-equipped touch-screen DVD player and GPS navigation system have enjoyed a sales figure of 432 units for the month, which represents 32 percent growth from previous month.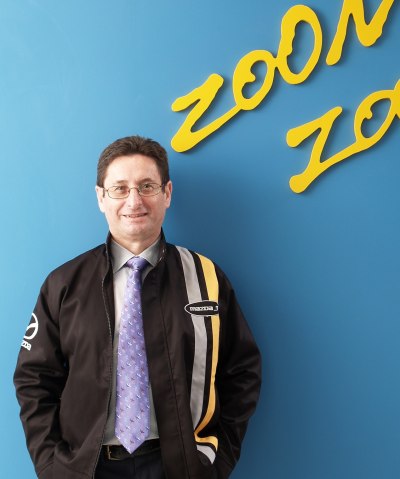 John Ray, Man. Director, Mazda Sales (Thailand) Co.

The newly launched 20th anniversary edition of MX-5 also made successful sales, with 5 units delivered to customers."

During the first 3 quarters of 2009 (January – September), Mazda sales achieved sales of 7,537 units. The New BT-50, sport pick up, has made total sales of 4,073 units, of which 70 percent were the Free Style Cab model. The Mazda3 and Mazda3 limited edition have registered accumulated sales of 3,430 units, a 17 percent year-on-year growth. The New Mazda MX-5, world-best selling sport roadster, achieved total sales of 34 units for the period.

Sureetip La-Ongthong, Marketing Director, Mazda Sales Thailand added that "In the light of economic recovery in last 3 months, Mazda has continued strong focus on proactive marketing communications campaign to reach target customers and also planned to launch 2 new "Zoom-Zoom" products to fulfill needs of all segment in Thailand car industry: the highly-anticipated New Mazda2, the globally-acclaimed subcompact car which has so far garnered over 50 awards from across the world, including the World Car of the Year 2008 and the New Mazda CX-9 sport crossover, recently won the 2008 North American Truck of the Year award and 2008 Motor Trend Sport/Utility of the Year award from Motor Trend magazine.

The New BT-50 sport pickup FSC V Hi-Racer and Hi-Racer+ models, with intelligent DE-S suspension system, offers a low interest rate starting at only 1.79% and one-year full coverage insurance. The Mazda3 2 limited edition "Life" and "Play" models now offers a low interest rate starting at 2.19 percent, a maintenance package for up to 3 years or 60,000 kilometers and one-year full coverage insurance. The promotion runs until October 31, 2009. All Mazda models also offer a warranty for up to 3 years or 100,000 kilometers.

Current Mazda customers can enjoy driving confidence with privileges of 10 percent discount of "Mazda Added Protection" and "Mazda Driveline Protection", which cover 8,000 items of genuine parts, parts and labor free of charge.


There is no better time than now for sport vehicle enthusiasts to own a Mazda best-in-class sport car that comes with superb driving dynamics, unparalleled performance, superior handling and optimal safety. Test drive before making a decision. The special campaign is available at Mazda 99 showrooms nationwide.


Mazda has a 58 year-old relationship with Thailand and, through a strong dealer network, will continue playing a major role in the development of the Thai economy.

The company aims to be a car manufacturer that brings back childhood emotions by providing vehicles that are daring, ingenious and fun through the "Zoom-Zoom" concept.

Front Page

Printer-friendly version

Mail to friend