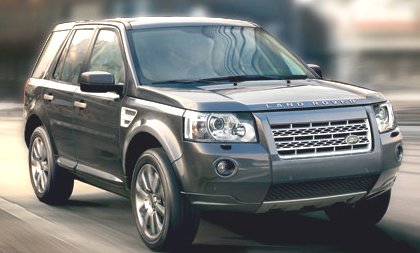 Land Rover ... the classic name in cars for the extraordinary driver...

Visit Land Rover

GM one of the world's largest automakers expanding.
General Motors global vehicle deliveries up 12,2 percent from 2009. China and US top 2 million sales each.

General Motors reported today that it delivered 8,389,769 vehicles globally in calendar year 2010, a 12.2 percent increase from 2009 deliveries of 7,477,178.1

GM achieved double-digit increases in five of its top 10 markets, including a 28.8 percent increase in China, where GM and its partners2 were the first to top the 2 million sales mark in a single year, and an increase of 41.3 percent in Uzbekistan, which is now GM's tenth-largest market by volume.

Deliveries in the United States, GM's No. 2 market, rose 6.3 percent despite the phase-out or sale of four brands, while Brazil, GM's third-largest market, saw deliveries rise by 10.4 percent.