| | |
| --- | --- |
| | |
Press Releases

05 Jul 10 16:18
NISSAN Kicks Off Global Export of March Eco Car
| | | |
| --- | --- | --- |
| | | |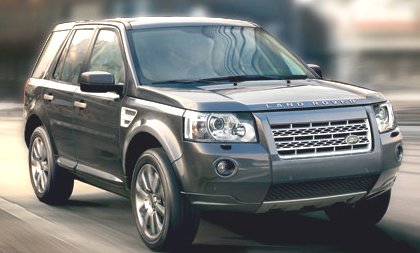 Land Rover ... the classic name in cars for the extraordinary driver...

Visit Land Rover

Mr Ghosn visits Nissan auto factory in Bangkok, Thailand.

Nissan Motor Thailand is firmly committed to long term production in the kingdom as it recently exported its first shipment of 40 units of the diminutive Nissan March to Japan.

On June 30th Nissan automotive superstar CEO Carlos Ghosn attended the ceremony at the firm's factory 20 km east of Bangkok, where 90,000 units are to be produced in 2010 for export to Asia, excluding China and Indonesia. The cars will also be shipped to Oceania markets and the rapidly growing Thai market, as well as back to Japan.

The Kingdom of Thailand joins China, India and Mexico as a global production base for Nissan's new all-new global March micro compact car or car also known as the Micra in some markets.

Mr Ghosn who flew in to Thailand for the event said Thailand's political difficulties would not affect Nissan's production plans after the April/May anti-government rallies in Bangkok, which sparked outbreaks of violence that left 90 people dead, mostly civilians. "As far as we know everything is on track," Mr Ghosn said.
In all, the petite 1,2 liter March manufactured in Thailand will be available in 160 countries and regions around the world as Nissan aims to develop a truly global automobile product. The basic price for the car will be EUR 9,241 while the top-of-the-range version will sell for EUR 15,162.

Automakers attribute the growth in overseas output to increasing production in China and other emerging economies, as well as recovery in the North American market.

Nissan recorded a 49.2 percent increase in production in May to 229,857 units, while Suzuki Motor Company's figures were up 17.6 percent to 149,010 vehicles. Daihatsu recorded a best-ever 51.6 percent improvement to 12,120 units.

Front Page

Printer-friendly version

Mail to friend