| | |
| --- | --- |
| | |
| | | |
| --- | --- | --- |
| | | |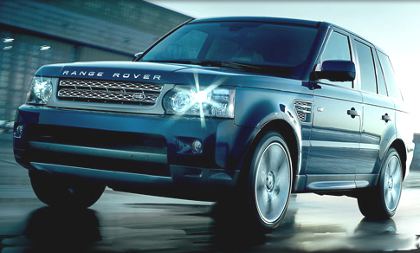 Range Rover ... the ultimate driving experience in the world's most capable all-terrain vehicles. Join us for an experience you'll never forget...

Visit Land Rover

More than just concept (prototype) car which has become a reality, the RCZ marks a new chapter in the history of Peugeot "lifestyle vehicles".

The RCZ with its expressive and innovative styling, its luxurious interior, its efficient and environmentally-friendly engines and the driving enjoyment they create will project the Peugeot marque into a future which promises to be more exciting than ever.

Drawing inspiration from the passion and know-how of its designers and engineers, Peugeot instills its brand values in every vehicle it manufactures.

Sometimes however, freed from constraints and fired by creativity,
Peugeot takes a bold new step and introduces "lifestyle" vehicles that are truly exceptional.

The latter always arouses emotion, inspiring admiration among motoring aficionados and immense pride on the part of their makers.

Certain concept cars exhibited at various international motor shows
also follow this example. Sometimes their power of attraction is so great that the desire to see them take to the road becomes unstoppable.

As a result in September 2007, at the Frankfurt Motor Show,Peugeot unveiled an exercise in style that left no observer unmoved: the 308 RCZ concept car.

The idea of marketing the RCZ on a commercial basis quickly became a reality.
However, the transformation from concept car to production vehicle required real determination, boldness and inventiveness.

Stylists and engineers worked together to ensure that all of the vehicle's specifi cation lived up to the promise of its bold exterior styling.

Indeed while the main aim was to conserve the stylistic blueprint of the concept, despite the considerable constraints imposed by its production and commercialisation, the challenge went much further.

Highly ambitious targets were fixed in terms of driveability
and production quality, to give the car its own strong and unmistakable identity.

This compact 2+2 coupé was, therefore, designed to become an exclusive, unique vehicle, "something special", a melting pot of emotions, aimed at modern and particularly demanding customers with expert opinions on what constitutes driving pleasure.

Its name, RCZ, symbolises this distinctive and singular positioning in relation to the Peugeot range, since it is the first passenger vehicle not to use the numbering system with a central "zero" or "double zero".

The RCZ therefore illustrates the sum of Peugeot values,which are constantly realigned with the times.

Designed to enhance the sheer enjoyment of driving,the RCZ is also dynamic (the top of the range model features an all new 1.6 liter THP 147 kW/200 horsepowwr engine),
and responsible, offering an innovative blend of performance and environmental-friendliness.

With its reduced weight, fine-tuned aerodynamics and modern engine technology, the entry level model has CO2 emissions of only 139 g/km.

An extension of this thinking is the RCZ equipped with HYbrid4 technology which will be unveiled at the Frankfurt Motor Show.

This RCZ is based on the same power train as the 3008 HYbrid4 which will be available in Spring 2011: a 2.0 litre HDi FAP 120 kW (163 horse power ) in front
and a 27 kW (37 horse power) electric motor at the rear.

This concept has emissions of only 95 g/km of CO2 whilst benefiting from a potential of 147kW (200 horsepower) and four wheel drive.

This reflects Peugeot's wish to offer this type of technology on different vehicles in its range; vehicles which can be very different (crossover, coupé…) which may be
based on different platforms but with a common theme: to offer renewed driving enjoyment.

Furthermore every customer can make their car unique, the RCZ lays great store on personalisation, to keep within the vehicle's exclusive positioning.

The range includes: a real carbon roof, roof arches in different colours (black chrome, "sand"), a range of 18 and 19 inch alloy wheels in several finishes (matt black, dark grey, diamanté), black lacquered body parts at the front, carbon door mirror shells, bodywork decorations, etc.

These elements of personalisation can be ordered at the time of purchase and will be available individually or grouped together.

Another challenge the project faced was to successfully develop this new vehicle within a particularly short time span. With this in mind, it was decided the vehicle would be assembled at a production centre that specialises in
exclusive vehicles built in small production runs, inside the Magna Steyr plant in Graz, Austria.

So that every customer can make their car unique, the RCZ lays great store on personalisation, to keep within the vehicle's exclusive positioning.

As a result, just two years after being exhibited as a concept car, the RCZ will be unveiled for the fi rst time in public, in its definitive form, at the 63rd Frankfurt Motor Show.

The Peugeot RCZ will go on sale in the spring of 2010.

Peugeot "La Voiture". Ooh lah lah!

Front Page

Printer-friendly version

Mail to friend