| | |
| --- | --- |
| | |
Press Releases

03 Sep 09 16:05
Mitsubishi repositions current Lancer and unveils name of new sedan
| | | |
| --- | --- | --- |
| | | |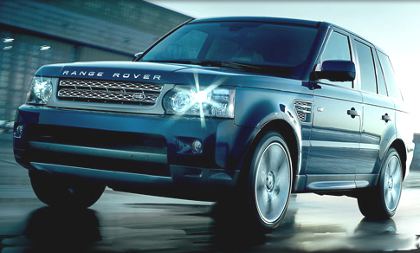 Range Rover ... the ultimate driving experience in the world's most capable all-terrain vehicles. Join us for an experience you'll never forget...

Visit Land Rover

MITSUBISHI heralds repositioning of the current Lancer and unveils official name of new sedan "Mitsubishi Lancer EX" prior launch in October.

Mitsubishi Motors Thailand recently announced that it is ready to compete in the passenger car market by repositioning the current Lancer with new attractive prices starting from 592,000 THB, effective from September 1, 2009.

The repositioning targets both B and C segments by emphasizing on " Lancer a value for money sedan" with a standard model that can use E20 petrol and a CNG (Compressed Natural Gas) model.

On this same occasion the company also unveiled the official name of the all-new Mitsubishi Lancer, "Lancer EX" that will hit the Thai market in October this year.

Mr Nobuyuki Murahashi, President of Mitsubishi Motors (Thailand) Co., Ltd., informed that the company will reposition the current Lancer to expand its customer base by setting new attractive prices for the four models to be between 592,000 to 682,000 THB for both standard petrol and CNG engines.

"Although the company is going to introduce the new model this year, the current Lancer models will continue to be available on the Thai market.

However, to have a clear picture of each product is necessary, we therefore have set the new position for current Lancer and will expand its target group to cover both B and C segments by adjusting the number of model lines up and setting the new prices. It will make Mitsubishi Lancer become one of the most valued for money vehicles in its class that answers to every need as a car for both petrol and CNG usage with performance, space, comfort and safety of a compact sedan, yet offering a small car price level.

This made me strongly believe that this repositioning will help us to draw customer attention to consider Lancer and it will has important role to boost MMTh sales volume as well " Mr Murahishi added.

The current Lancer offers a high performance and a well accepted stylish, exterior design. While the interior features a spacious and well appointed ous cabin providing a sense of comfort with features like electric controlled door mirrors, day and night rear view mirror, tilt steering wheel, rear center armrest and other amenities.

Powered by 1.6 liter DOCH, 16 valves with Electronic Control Injection (ECI) engine mated to a six-speed automatic transmission INVECS III CVT for smooth quick sequential shifting and responsive to acceleration and a 5-speed manual transmission.

Plus independent front suspension and McPherson struts and multi-link rear suspension. And a rack and pinion type power-assisted steering.

In terms of safety, Mitsubishi Lancer provides maximum protection throughout the RISE Body system to ensure safety covering from nose to tail. Side door impact bar to protect the passengers from any side collision, ABS braking system and the Electronic Brake-Force Distribution System (EBD).

Moreover, the standard model can be compatible with E20 while CNG model which comes with Bi-Fuel system can select between gasohol E20 and CNG and more safety with CNG system equipped under the company standard from the manufacture together with warranty 3 years /100,000 km.

Mitsubishi Lancer is available in four colors; Pyreness black, Cool silver, Platinum beige and Eisen gray mica.


MITSUBISHI LANCER price list:

1. Mitsubishi Lancer 1.6 GLX 592,000 THB

2. Mitsubishi Lancer 1.6 GLX CVT A/T 632,000 THB

3. Mitsubishi Lancer 1.6 GLX CNG 642,000 THB

4. Mitsubishi Lancer 1.6 GLX CVT CNG A/T 682,000 THB



Mitsubishi Lancer eighth generation and more than 35 years presence in Thailand

MMTh introduced Mitsubishi Lancer to the Thai market in 1974. Now the popular "Mitsu" har reached its 8th generation in Thailand.

The car has proved itself to be one of the best choices that provides high performance, state-of-the-art technology, rigerous safety and excellent value for money.

It satrted with the 1st generation which gained special recognition in various world rally, e.g. Australia Southern Cross Rally, Bandama Rally and etc.

The car entered Thai market with C-Style tail lamp then changed to L-Style and a new horizontal tail lamp before the introduction of the 2nd Generation, "Lancer EX" or "Matchbox" for Thai people during 1980-1985.

The 3rd Generation, "Lancer FIORE" was the first Lancer to adopt front engine & front wheel drive and was introduced to Thai market from 1983–1985 under the name of "Lancer F" before introduction of the CHAMP family which is became the well known model in the 4th Generation in 1986 namely Champ, Champ II, "Champ Lady", "Champ New Generation", "Lancer Black Knight", "Lancer Hatchback" and minor changed model named "Champ III" or "3-door Champ".

In 1988, the company started to export 420 units of Mitsubishi Lancer Champ from Thailand to Canada and in the same year, the 5-door fastback was launched as the 5th generation.

Followed by the 6th generation in 1991 that brought Mitsubishi back in world rally competition. It was introduced to Thai market in August 1992 and minor changed models were released every year afterwards.

It hit the record high with 73,286 units sold during 1992-1996 which finally became Mitsubishi's most popular sedan and one of the great successes of the Thai operation.

The 7th Generation Lancer was one of the popular models in the global market and came to Thailand in 1996 by appointing "Vanessa Mae", the famous violinist to be the presenter and using her song "Red Hot" as the theme song.

The latest innovation "4-speed INVECS-II A/T with Sportronics" was also introduced during this period.

It was one of best selling models at total 12,801 units in first 4 months after the launch.

The 8th Generation started in 2000 with "Lancer CEDIA" which was the first time for Mitsubishi to use GDI Engine (Gasoline Direct Injection) that worked together with CVT system and RISE Body. It was introduced to the Thai market in 2001 with the new advertising concept using the well-known rock singer "John Bon Jovi" as the presenter.

In 2003, the sporty style of "Lancer 1.8 VIRAGE" was unveiled following a minor change in 2004 by improving the front body.

In September 2008, amid a high global fuel price atmosphere al market, the new Lancer CNG was introduced as an option for customers concerned more about fuel efficiency as well as a value for money family sedan.

The all-new Mitsubishi Lancer EX.….."Sensational Intelligence" In last quarter of this year, MMTh plans to lauch the up coming 9th generation to the Thai market under the name of Mitsubishi Lancer EX which stands for "EXCEEDING" reflecting concept of the car that exceeds every car on the road with both sensational and intelligence of driving from not only stylish design of exterior and interior, driving performance, versatile function but also safety and being friendly to environment.

The company is confident that the latest innovation with high technology from Mitsubishi Motors is going to fulfill Thai consumer's need and boost the Thai economy as well.

Mr Murahashi added about the all-new Mitsubishi Lancer EX that "In Thailand, the passenger car is the largest segment following the pick-up truck segment.This segment continuously grows and the company has always recognized this importance",
said Mr Murahashi.

"Lancer and its many years with Thai people since 1974 and a very good acceptance reflecting its past great performance together with the high quality of the coming "Mitsubishi Lancer EX", therefore I'm very confident that it will receive a good acceptance from Thai users and definitely bring fruitful sales to our Thai operation as well", concluded Mr Murahashi.

Front Page

Printer-friendly version

Mail to friend