| | |
| --- | --- |
| | |
Press Releases

03 Jul 09 12:54
Toyota on track for U.S. output boost
Reuters
| | | |
| --- | --- | --- |
| | | |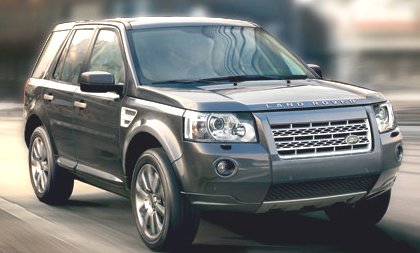 Land Rover ... the classic name in cars for the extraordinary driver...

Visit Land Rover

Toyota Motor Corp. is on track to increase production for the U.S. market by about 65,000 vehicles after truck inventories dipped too low and demand showed signs of stabilizing, executives said on Wednesday. "We're seeing some optimism in the market," said Bob Carter, Toyota's U.S. manager.

Toyota's U.S. vehicle sales dropped almost 32 percent in June and the Japanese automaker lost almost a full percentage point of market share, falling to 15.3 percent.

But sales of Toyota's light trucks and SUVs held up better than its car sales, declining just 27 percent in June compared with an almost 37 percent decline for its cars.

Carter said there were signs of easier access to credit by consumers, along with other economic indicators that pointed to stronger demand for new cars and trucks in the second half of this year.

Toyota has forecast that the U.S. market will end with sales of about 10 million vehicles. That would be up from the 9.5 million-unit pace of the first quarter and from about 9.7 million in the just-completed second quarter.

In response to the expectation of steadier demand, Toyota has increased planned production of light trucks such as the Sienna minivan, RAV4 SUV, Tacoma small pickup and Tundra full-size pickup as well as the Camry and Corolla passenger cars, Carter said.

Efforts by Toyota to bring down U.S. dealer inventories succeeded in reducing stock to a 40-day supply overall, Carter said.

"That's our target," he said. "But we're a little lighter on the light truck side than we'd like to be."

As an example of that shortfall, Carter said Toyota had just a 20-day supply of RAV4 SUVs at the end of June.

Most of the increased production for Toyota's U.S. dealers would come from its North American factories and will be delivered over the summer months, executives said.

The production increase at Toyota comes as Ford Motor Co., which is battling Toyota for the No. 2 position in U.S. sales, readies to produce about 16 percent more vehicles in North America in the third quarter than it did last year.

Separately, Toyota's third-generation Prius hybrid, which recently went on sale in the United States, has less than 10 days supply of inventory making it a sold-out success.

Sales for the new model Prius were up almost 11 percent in June from the prior year.

Front Page

Printer-friendly version

Mail to friend