| | |
| --- | --- |
| | |
Press Releases

02 Jul 09 12:21
Spanish and French car sales offer hope for 2009
just-auto.com editorial team
| | | |
| --- | --- | --- |
| | | |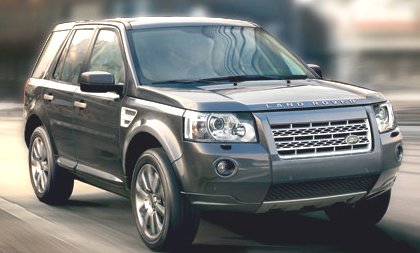 Land Rover ... the classic name in cars for the extraordinary driver...

Visit Land Rover

EUROPE:
Efforts by European governments to boost the car market have begun to take effect statistics out today suggest. Sales of cars in Spain in June fell, but there was a sharp reduction in the rate of decline, whilst figures from France showed a 7.1% rise in car sales in the month.

Spanish carmaker association ANFAC said today that car sales in the country fell 15.87% in June, over the same month last year, to 96,706 units.

The fall was significantly down on the almost 39% fall recorded in May and also down on drops from previous months in 2009.

Spanish authorities have started to offer a EUR2,000 subsidy to consumers to stimulate new car sales. ANFAC said it hopes the plan will lift 2009 sales by 100,000 units.

In the first six months of the year, cumulative sales showed a fall of 38.3 percent to 433,077 vehicles.

Meanwhile, in France the sales of new cars jumped 7.1%, according to the trade association CCFA.

The figures showed that PSA Peugeot Citoen saw it sales rise 12.7%. Renault sales, meanwhile, were up 10.3%.

Front Page

Printer-friendly version

Mail to friend