| | |
| --- | --- |
| | |
Events

26 Aug 09 16:29
VIP Press Preview of the the new Mercedes Benz E500
| | | |
| --- | --- | --- |
| | | |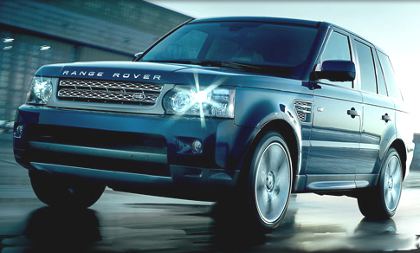 Range Rover ... the ultimate driving experience in the world's most capable all-terrain vehicles. Join us for an experience you'll never forget...

Visit Land Rover

At the Campus Grande Hyatt Erawan Bangkok's premium event location an exclusive automotive event unfolded on Tuesday August 26th as the new Mercedes-Benz E 500 was rolled to selected Thai motoring media.

Mercedes-Benz E500 features the latest automotive technologies under the concept "The new E-Class, Engineered around you"

The shining black vehicle previewed was the top of the line E 500 Avantgarde Saloon imported all the way from Germany, Stuttgart.

This V8 powered luxury saloon features refined power, elegance and maximum package of active and passive safety.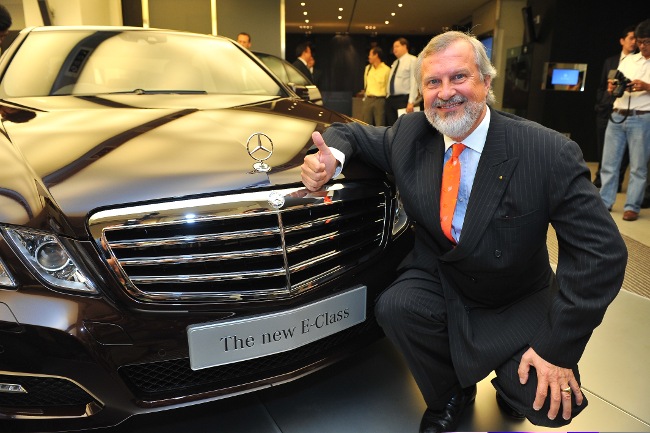 President & CEO, Mercedes-Benz (Thailand) Ltd. Dr Alexander Paufler.

"More than 12 million E-Class saloons have been sold worldwide in the past 60 years, making the E-Class the best-selling Mercedes Benz range, said President & CEO, Mercedes-Benz (Thailand) Ltd Dr Alexander Paufler.

In Thailand, the current E-Class generation is among Mercedes Benz Thailand's top performers, with a 77 percent market share of 1,421 units in the first seventh months.

"Now, with our new E-Class, we're raising the bar yet again - be it in fuel efficiency or environmental compatibility, be it comfort, safety or product quality. At the same time - and despite all innovation - we have stuck firmly to our philosophy that the Mercedes Benz E-Class is focused not on short-lived hype but on lasting value," he added.


The new "Benz" E500 comes with a 5,462cc V8 petrol engine, eight cylinders and a seven-speed automatic transmission with a top speed at 250 kilometres per hour.

The E500 vehicles imported from Germany will go on sale in the fourth quarter this year at slightly more than 10 million THB.

CarSanook! recommendation Make your booking now to secure a E500 "Happy New Year" delivery before 2010.

Front Page

Printer-friendly version

Mail to friend