| | |
| --- | --- |
| | |
Events

25 Dec 09 14:29
The 26th Thailand Int'l MOTOR EXPO 2009 hits over 25,000 bookings
John K. Lindgren
| | | |
| --- | --- | --- |
| | | |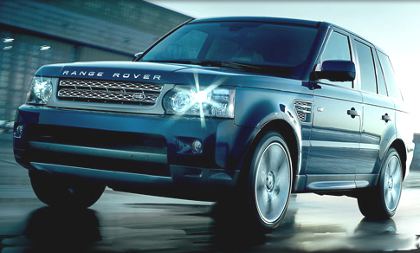 Range Rover ... the ultimate driving experience in the world's most capable all-terrain vehicles. Join us for an experience you'll never forget...

Visit Land Rover

Bookings exceed quarter of a million vehicles for the first time at the 26th Thailand International Motor Expo.

Mr. Kwanchai Paphatphong, President of Inter-Media Consultant Co., Ltd. and Organizing Chairman of "The 26th Thailand International Motor Expo 2009" revealed, "In the Motor Expo this year held under the concept of "Driving for Sustainability", as many as 32 brands from car companies participated and had a resounding success with bookings of 25,220 vehicles, the record car sales since the Expo began.

The number of visitors throughout the 12 days was also staggering at 1.59 million an 11.5 percent increase over year 2008".

The 2009 Motor Expo attracted so many visitors and transactions were brisk due to the recovering economy and the all-out efforts of car companies to promote year-end sales through various campaigns to make up for sluggish sales at the beginning of the year.

In addition, many car leasing companies offered low down-payments and special interest rates for car buyers ranging from 0.99 percent to a maximum of only 1.99 percent, as they also needed to boost up their business.

Car companies with the most bookings were 1) TOYOTA: 7,230 vehicles, 2) HONDA 4,239, 3) ISUZU: 2,539, 4) MAZDA 2,277, 5) MITSUBISHI 1,518 and 6) PROTON 1,388.

The total transaction volume for car bookings and purchases of accessories and second-hand cars at the Motor Expo is estimated at 29,000 million THB at a minimum.

Kiatnakin Bank, an Official Sponsor of the Motor Expo provided car credit finance with a team of staff to advise car buyers at the Expo, managed to extend a total credit of 1,200 million THB or 20 percent higher than targeted to finance about 1,500 car purchases at the Thailand International Motor Expo 2009.

Front Page

Printer-friendly version

Mail to friend