| | |
| --- | --- |
| | |
Events

20 Nov 10 12:00
Toyota Thailand Launches Prius HEV Production
| | | |
| --- | --- | --- |
| | | |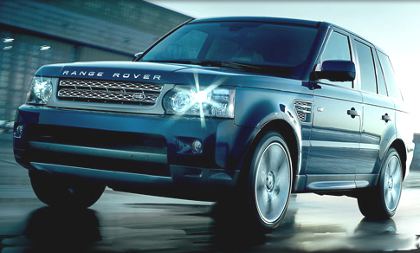 Range Rover ... the ultimate driving experience in the world's most capable all-terrain vehicles. Join us for an experience you'll never forget...

Visit Land Rover

THAILAND "Detroit of Asia" is known as a the world's largest production and export base for one-ton, low tech pickup trucks, has elevated itself into producing one of the world's highest-tech cars, the Toyota Prius. The HEV; Hybrid Electrical Vehicle.




The Japanese auto giant last week launched the Prius hybrid in Bangkok, pricing it between THB 1.19 million and THB 1.27 million (USD 51,000 and USD 55,000).

Kyoichi Tanada, president of Toyota Motor Thailand (TMT), said most of the parts of the Prius were imported from Japan.


"The local content for the Prius is much lower than the Camry Hybrid, Corolla or Vios sedans," he said.




The Prius is assembled in Thailand from imported CKD (complete knock down) parts from Japan, and enjoys import-tax exemption because of its hybrid (petrol-electric) status. Excise tax is also lower than for conventional cars, at 10 per cent, because of the Thai government's support for clean-running vehicles.

However, he said the company was planning to increase the amount of local parts used in the future.

Tanada said TMT was negotiating with its parent company plans for exporting the Prius, but a shortage in the near term is expected because of high demand.

Toyota plans to sell 700-1,000 Prius units per month.


Wichien Emprasertsuk, TMT's senior vice president, does not expect the new car to steal focus from other Toyota models within the same price range, such as the top Corolla Altis model, thanks to the different customer base.

"Although the top Corolla model is priced similarly with the Prius, most of the other Corolla models sold in Thailand are priced under THB 1 million," he said.

Thailand is the second country to assemble the Prius after Japan, though production should be started in China in 2013.

Front Page

Printer-friendly version

Mail to friend