| | |
| --- | --- |
| | |
Events

17 Feb 11 12:35
The Chevrolet CRUZE WTCC Lands in Bangkok
| | | |
| --- | --- | --- |
| | | |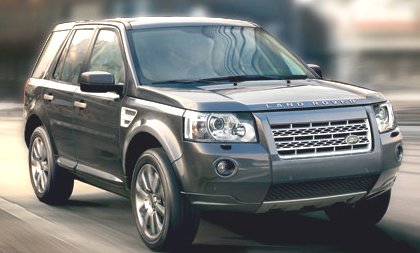 Land Rover ... the classic name in cars for the extraordinary driver...

Visit Land Rover

The Chevrolet Cruze WTCC Two-Seater has arrived in Thailand as the centerpiece of the racing team's celebration of its recent win in the World Touring Car Championship in which the Cruze won both the Driver's and Constructor's championship for the 2010 season.




Dubbed the 'Tour of Champions' and made possible with the involvement of Chevrolet Sales Thailand, motorsports fans and race car enthusiasts can get up close and personal with the Cruze WTCC Two-Seater at Central World, Bangkok from 26 – 27 February 2011. The Cruze WTCC Two-Seater is actually a genuine chassis used on the racing team's race development program before the second seat was fitted to allow for demo laps with passengers.






All Cruze WTCC race cars (including the two-seater, replicas and demo cars) are based on standard production chassis and prepared for the rigors of motor-racing by Chevrolet Europe's motorsports division. More importantly this bears testament to the inherent strengths and capabilities of the Chevrolet Cruze as the best baseline platform on which to build a championship-winning car.

Under new 2011 regulations, the Cruze WTCC will be powered by a turbocharged 1.6L engine producing up to 310 horse power (more powerful than the 2010 Cruze WTCC which used a normally-aspirated 2.0L engine under old regulations).

Visitors to the Chevrolet Cruze WTCC display at Central World will also get to witness behind-the-scene footages of the racing team, in addition to a 'Road to Championship' exhibition.

Front Page

Printer-friendly version

Mail to friend