| | |
| --- | --- |
| | |
Events

16 Oct 09 14:15
MX-5 MAZDA 'Zoom-Zoom' 20th Anniversary
| | | |
| --- | --- | --- |
| | | |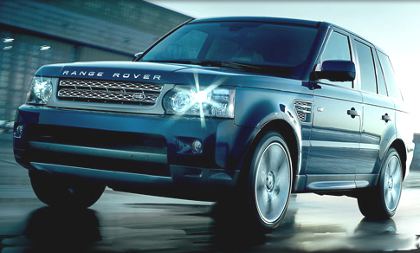 Range Rover ... the ultimate driving experience in the world's most capable all-terrain vehicles. Join us for an experience you'll never forget...

Visit Land Rover

Massive Mazda MX-5 20th Anniversary Commemorative Event Held in Japan Over 1,600 Mazda MX-5, world-best selling sport roadster, converged on Miyoshi Proving Ground in Hiroshima prefecture in western Japan to celebrate the 20th Anniversary of the Mazda Roadster (known overseas as the Mazda MX-5),

Scenes from the Roadster 20th Anniversary Meet

First launched in 1989, Mazda's two-seat lightweight open-top sports car is celebrating its 20th birthday this year. To commemorate the milestone, over 1,600 Roadsters and their owners made their way to the car's birthplace at the Miyoshi Proving Ground in Hiroshima.

When the gates opened at 06:30 hrs the arriving Roadsters were welcomed home by attending staff. Approximately 2,600 owners and fans had journeyed from all over Japan and overseas to join in the celebration.

The event was officially launched with a toast from a 20-year old Roadster owner, who had been born the same year as the iconic vehicle was launched.

During the event, members of the development team and MX-5 owners from abroad delivered congratulatory speeches; Roadster owners' clubs from every region of Japan were introduced; and guests were invited to take part in a Roadster quiz.

To bring the celebration to a close, Mazda's director and senior managing executive officer in charge of vehicle development, Seita Kanai, stood up to address the crowd. His cry of, "The Roadster is forever!" was greeted by thunderous applause from the spectators.

To end with a Zoom-Zoom extravaganza, all 1,600 Roadsters formed up to parade around the track before leaving the Miyoshi Proving Ground with a fond farewell from the Mazda staff.

Information about the official Mazda MX-5 community is available in English at:
http://www.mx-5.com/

Mazda has a 58 year-old relationship with Thailand and, through a strong dealer network, will continue playing a major role in the development of the Thai economy. The company aims to be a car company that brings back childhood emotions by providing vehicles that are daring, ingenious and fun through the Zoom-Zoom concept.

The company is dedicated to improving and maintaining a high level of user- friendly after-sales services as customer delight is our first priority. Mazda will turn its brand success to benefit its customers by providing a wider dealer network. The company is operated with business ethics and social responsibilities.

Test drive a Mazda3, the powerful New Mazda BT-50 pick-up or our MX-5 RHT at our 98 showrooms nationwide. For more information, please contact Mazda Speed line: 0-2661-9880 and 1800-226-408 (up-country free of charge).

Front Page

Printer-friendly version

Mail to friend